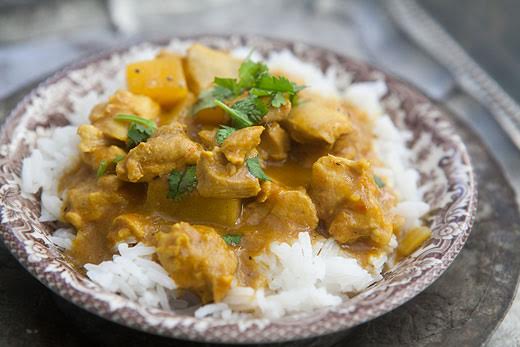 3 delicious mango recipes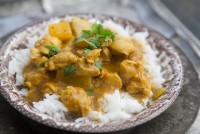 Mangoes are a summer favourite and it's no wonder why people love them. Other than the numerous health benefits they offer, they taste sweet, juicy and are so invigorating! In this post, we share some recipes so you can take advantage of the abundance of mangoes and use them in all kinds of meals.
Something Sweet…
Mango Lassi Homemade Popsicles
Perfect on a hot summer day, the creamy-smooth texture and the butter-tart flavour of the mango lassi is brought to a whole other level in these delicious popsicles.
Ingredients:
1 1/3 cup thick Greek Yogurt
335 ml Mango Nectar Concentrate
1 ripe mango, peeled and chopped (about 1 1/2 cups)
1/2 cup granulated sugar
1/4 teaspoon ground cardamom
1 tablespoon crystallised ginger, chopped
1/2 cup chopped pistachios
Method:
Pour the all ingredients, minus the pistachios, into a blender cover and blend until mostly smooth. Pour into 355 – 385 ml popsicle moulds or small paper cups.
Freeze for one hour. Then push a popsicle stick into the center of each pop, sprinkle with pistachios, and press gently.
Place back in the freezer until solid. To loosen, place the mould upside-down under warm running tap water.
Something Savoury…
Mangoes and Chicken are a match made in heaven – you can make your curry more savoury by reducing the amount of mango in this recipe and adding a little more vinegar.
Tip: Mangoes that are slightly unripe, on the firm side, will hold up better in this recipe, but won't be as sweet as ripe mangoes. So, if you use firm, less than perfectly ripe mangoes, you may need to balance the recipe with more sugar or raisins. If you use sweet mangoes, you may need to balance the recipe with a little more vinegar.
Ingredients:
2 Tbsp vegetable oil
1 large onion, chopped (1 1/2 to 2 cups)
1/2 red capsicum, chopped
2 garlic cloves, minced
2 Tbsp fresh minced ginger
2 Tbsp yellow curry powder
1/2 teaspoon ground cumin
2 mangoes, peeled and diced
2 Tbsp cider vinegar or white vinegar
1 400 ml can coconut milk (If using low fat coconut milk, add 2 Tbsp heavy cream)
1 1/4 pound skinless boneless chicken thighs or breasts, cut into 1-inch pieces
1/3 cup golden raisins (optional)
Salt and pepper
Coriander for garnish
Method:
Heat oil in a large sauté pan over medium heat. Add onions and capsicum. Cook, stirring occasionally, until soft; about 5 minutes. Add the garlic and ginger and cook for another minute. Add the curry powder and cumin, cook for a few more minutes. The spices will absorb some of the oil, so if anything begins to stick too much to the bottom of the pan, add a little more oil to the pan.
Add the vinegar, coconut milk, and one of the two chopped mangoes to the pan. Increase the heat and bring to a boil, then lower the heat to maintain a low simmer for about 15 minutes, stirring occasionally. Remove pan from heat. Scoop the sauce into a blender. Purée the sauce, pulsing until smooth. Return the sauce to the pan.
Add chicken pieces and raisins to the pan. Return to a low simmer. Cover the pan and let cook for 8-10 minutes. Chicken should be just cooked through. Use a knife to cut open the largest piece to check.
Add remaining chopped mango to the pan. Stir in the cream, if using. Let cook at a very low temperature for another minute or two, uncovered. Do not let it boil or the cream may curdle. Adjust seasonings. If a little too sweet, add a little more vinegar. If not sweet enough, you can add a dash of sugar. Add salt and pepper to taste.
Something Refreshing…
Ingredients:
¼ Cup mint
1 Cup Grand Marnier
1 Mango, chopped
2 Peaches, cut into thin wedges
1 Bottle of Viognier (or any other light white wine with a nice balance of fruit and acidity)
1/3 Cup water
1/3 Cup sugar
Method:
In a saucepan, cook the sugar and water until the sugar dissolves; transfer to a pitcher and refrigerate until cold. Stir in the Grand Marnier, Viognier (light white wine), mango, peaches and mint and serve over ice.
---