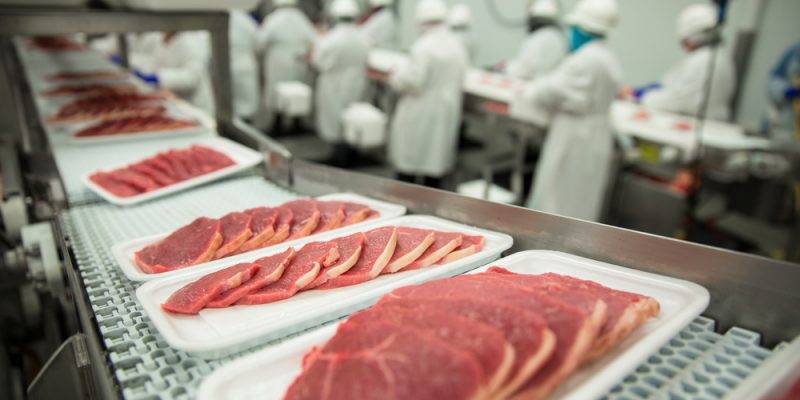 4 Key Requirements for Transporting Meat Products with Refrigerated Freight
In this post, we go into the details of the 4 most important things for general road freight in Brisbane when it comes to transporting meat products.
Transporting meat products and road freight in Brisbane go hand in hand. To keep them from spoiling, such products need to be refrigerated right after being processed and up until being consumed. Refrigerated freight is designed to do just that, but there's more to it than keeping the products in cold storage.
Two other aspects that have a big impact on the transportation of meat products is the companies that transport it and the authorities responsible for regulating them. While they are not as obvious concerns, they are just as important as the refrigerated freight themselves.
To help make sure you meet all the requirements of transporting meat products, here are the 4 best practices for doing so:
Keep the Travel Time Short If Transporting Fresh Meat Products
Compared to frozen and processed meat products, fresh meat products have a short shelf life. While the former can last a month to a year before they spoil, the latter can last only a couple of days. So if you're transporting fresh meat products, avoid taking longer than two days for transportation. You can plan the quickest trip by doing so well in advance.
But that isn't always doable since transporting food can require taking many steps, traveling very long distances and using various modes of transportation. It would then be better to freeze meat products instead of transporting them fresh if the journey will take several weeks or months. But, generally speaking, transporting meat products needs to be done as quickly as possible so they're  fresh when they reach their destination.
Control the Temperature
Meat products need to be stored at 5°C or colder to stay as fresh as possible. It needs to be monitored throughout the journey using a temperature measuring device that can be fitted into your refrigerated freight, like a thermograph, an electronic data logger or a thermometer. To always get right readings, calibrate the device to an accuracy of +/- 1°C.
If the journey will be short and you're transporting chilled meat products, store them in insulated and lidded containers so they stay cold. Remember, only precooled food can be kept in such containers. But if you're transporting frozen meat products, you won't need such containers. Just make sure they stay frozen throughout the journey.
Protect Meat Products from Contamination
A lot of things can contaminate meat products during shipment if you aren't careful. Good thing there are many ways to prevent this:
Practice good personal hygiene – a

lways wash your hands before and after handling the meat products.

Always wear clean clothing.

Don't handle the meat products if you're sick.

Cover any wounds you might have with waterproof bandages.

Don't smoke anywhere near the meat products.

Immediately place chilled meat products in insulated and lidded containers.

Keep the packaging intact.

Keep ready-to-eat meat products and raw meat products separate.

Separate, remove or discard contaminated or damaged meat products.

Always check for pests or vermin.

Don't allow animals to go near the meat products or your refrigerated freight.

Don't keep chemicals near the meat products.

Keep your refrigerated freight in good condition.

Regularly check your refrigerated freight for damages.

If you find any damages, have your refrigerated freight repaired right away.

Make sure the inside of your refrigerated freight is sturdy, smooth, corrosion- resistant, nontoxic, doesn't transfer odour or taste and can put up with repeated cleaning and sanitising.
Undergo Proper Training
It's important that everyone in the supply chain is properly trained in safe food storage and transportation. There are many regulations, legislation and standards refrigerated freight in Brisbane need to comply with to transport meat products. If you are hiring a refrigerated freight transport company, always ensure they have up-to-date certificates and paperwork.

---