5 Great Australian Holiday Destinations
With Christmas only a few weeks away now, it means kids will be finishing up at school and the Christmas break is just around the corner for those of us working.
It's this time of the year that holidays become a very attractive option, but if you don't have the money to jet over to another country, then you're probably looking at something in our great country. In today's blog, we will be listing five suggestions of some great destinations for a Christmas holiday, whether it's a place to call your temporary abode or something you simply want to experience.
1. The Barossa Valley, SA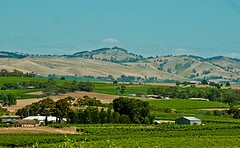 Chances are you already knew that the Barossa Valley is the wine capital of Australia, but it's also a great place to stay. Lodges and other accommodation are peppered throughout this fantastic wine region, and it has a pleasant climate with dry summers and mild winters. It's also a testament to the beautiful nature Australia has on offer. So whether you want to experience the wine region or simply find a place to unwind that is filled with natural beauty, Barossa Valley could be your answer.
2. The Great Ocean Road, Victoria
It doesn't matter whether you've dropped down to Melbourne for a holiday or you've purely gone on a road trip, the Great Ocean Road is something you need to experience. Running across the bottom south west of Victoria from Torquay to Warrnambool, the entire stretch of the drive goes for around 250km.
Construction began in 1919 when returned soldiers from WWI decided to build as a memorial to their fellow soldiers who lost their lives. It is the world's largest war memorial, and construction was completed in 1932.
It's suggested that you give yourself at least 3 days to complete the drive as there are numerous attractions, towns and national parks to explore along the way. Also, don't forget to keep your eyes peeled for the Twelve Apostles.
3. The Kimberley, WA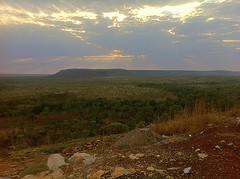 If you want to see nature in all its glory, then the Kimberley in Western Australia is a fantastic option. Considered one of Australia's last frontiers, the Kimberley extends over 420,000 square kilometres and is host to pristine coastlines, untamed wildlife, beautiful waterways, jagged mountain ranges and awe-inspiring gorges. Also, if you love birdwatching, there are around 300 bird species that call the Kimberley home. It is truly one of the world's greatest wilderness areas.
4. Port Douglas, QLD
Only a one-hour drive north of Cairns airport, Port Douglas is part of tropical North Queensland. It also lays claim to two world heritage areas: 1) The Great Barrier Reef. 2) Daintree Forest and Cape Tribulation National Park. It's full of natural beauty.
5. Cradle Mountain, Tasmania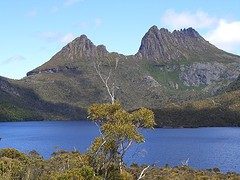 Regardless of whether you're in Tasmania in the summer months or the winter months, Cradle Mountain is a place you must check out. Better yet, you can stay at the Cradle Mountain lodge for a relaxing holiday experience.
Considered one of the biggest attractions in Tasmania, Cradle Mountain is part of the Lake St Clair National Park and showcases some of Tasmania's natural beauty, including its unique alpine vegetation.
Enthuses hikers can take on an 8 hour main walking track at Cradle Mountain, which will move them through numerous lakes and, eventually, reaching the Cradle Mountain summit. Along the way you will exposed to Cradle Mountain's vegetation and will also have to conquer climbs over boulders and other rock formations.
In the summer you will bear witness to all its vegetation at their prime. But you can have a completely different experience in winter and spring as snow often covers the track. Just remember to take warm clothes with you all year round.
What Christmas holiday destinations do you like? Share them with us in the comments below.
* Image sources:
---