5 Great Fishing Spots in QLD
In Queensland we are blessed with golden beaches, blue oceans and some of the best seafood around. So it's no surprise that so many of us – young and old – love to go fishing.
Whether we're showing our kids how to fish for the first time or we do it because it's one of our favourite hobbies, finding a great place to fish is the first step. To help give you some ideas of where your next fishing holiday may be, we've listed five great fishing spots throughout Queensland.
1. Fraser Island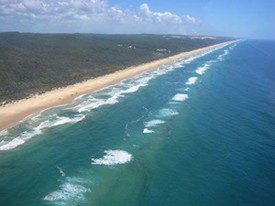 The biggest sand island in the world, Fraser Island is renowned for fishing. Between the months of July and October each year, schools of tailor take over the middle to northern half of Seventy Five Mile Beach during a northern run. So if you've got a break coming up between these months, then perhaps Fraser Island is the destination for you.
2. Townsville
Townsville has a number of areas where eager fishermen can try their luck at catching something. Three key areas within Townsville include:
Cleveland Bay – here you'll find mangrove jack and barramundi
Ross Creek – bream, flathead, whiting, trevally and barramundi are types of fish you're most likely to catch here
Ross River – barramundi, mangrove jack, queenfish, fingermark, javelin fish and threadfin salmon
3. Hervey Bay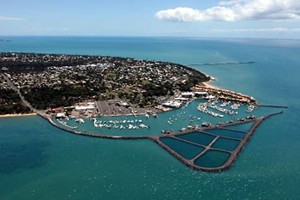 Hervey Bay isn't just for whale watching, it also offers up some great opportunities to catch some quality fish all year 'round. The best spot is Dayman Point where you can catch whiting, queenfish, Spanish mackerel, school mackerel, trevally and tuna.
4. Northern Gold Coast
A great place to introduce kids to fishing, the coastline running from Runaway Point to Paradise Point is a haven for whiting. By using bloodworms or yabbies at bait, your chances of catching some whiting are very likely, which is fantastic for kids who want to experience the thrill of catching their first fish.
5. Bribie Island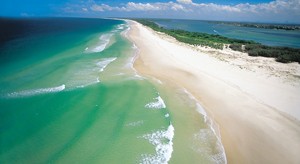 Another ideal place to introduce kids to fishing, the beach front that sits at the ends of Turners Camp Road and Kal-Ma-Kuta Drive attracts a lot of flathead. By either using yabbies or a plastic lure as bait, you should be able to get your hands on a flathead without much trouble.
What's your favourite spot to fish in Queensland, Australia or the world? Share your stories with us in the comments below.
---