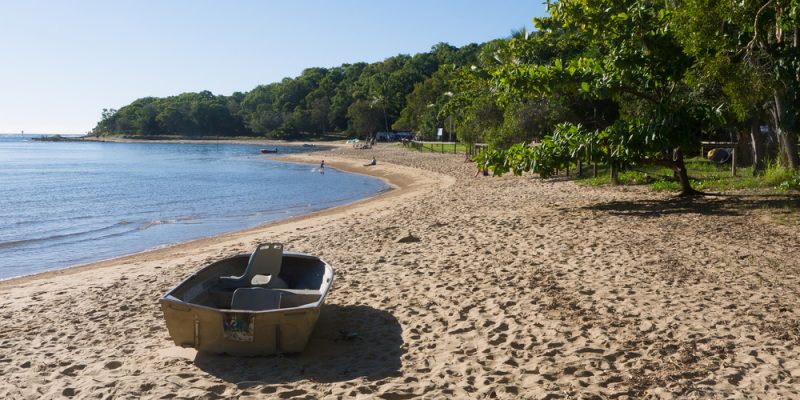 5 'Must Do' Things in the Gladstone Region
The Gladstone Region offers plenty to see and do for the whole family. Just a 1 hour flight or 6 hour drive north of Brisbane, the Gladstone Region comprises the urban centres of Gladstone, Calliope, Boyne Island and Tannum Sands, plus small towns like Agnes Water, Miriam Vale, Mount Larcom, and Seventeen Seventy.
You'll never be lost for something to do. Take a look at the top 5 things to do:
Fishing
Are you a fishing enthusiast? Then Gladstone is the place for you. There are plenty of great fishing spots and opportunities along the Gladstone coast; fishing is one of the big tourist draw cards in the region.
For everything you need to know about boating and fishing in Gladstone, head here.
Agnes Water Beach is also enticing for surfers, as it is the most northern surf beach on the east coast of Australia; and the Region's principal water source, Lake Awoonga, is one of Australia's premier freshwater fishing locations.
Snorkeling
The coastline around Gladstone offers some of the best snorkeling Australia has to offer. Not only is it home to the Southern Great Barrier Reef, but it also has some of the best beaches, coves, and islands to explore and snorkel in.
Farmers Markets
There is plenty of fresh, local produce grown in the Gladstone region. The local Hump Day Markets are held on the third Wednesday of every month, featuring local food vendors and kid friendly activities.
The Calliope Central Twilight Markets is on this Friday, May 18th, and will have local food and produce, plus local artisans and craftspeople.
The Discovery Coast Markets between Agnes Water and 1770 is on every second and fourth Sunday every month, and has the best local produce available for purchase.
Winery visits
Although Gladstone is known for its seafood, there is also delicious wine produced in the region. Gecko Valley Winery offers visitors a great selection of locally grown and produced wines.
Overlooking the vineyards surrounded by 100 ha of beautiful rolling woodland and with the majestic Mt Larcom as the backdrop.
Gecko Valley is a "must see" winery attraction in the Gladstone Region and is Central Queensland's first 'Land for Wildlife' property with over 7 km of walking trails through four different eco-systems.
Hikes and bushwalks
There are plenty of walks and hikes to take in the region, from the beach to the hinterland.
Blackmans Gap is the perfect short walk, with a pristine swimming hole at the end.
Eurimbula National Park offers bushwalkers great coastal views, with the walking track reaching Ganoonga Noonga lookout.
Those looking for a more strenuous walk will enjoy the Mount Larcom climb, which will take you about 5 hours (up and down) and offers 360-degree view of the Gladstone area, rural lands and the harbour.
For a family friendly option, try the Paperbark Trail. It's only 400m long, and has stepping stones, boardwalk sections and water crossings, and is home to plenty of coastal wildlife.
Need refrigerated transport to or from Gladstone? Get in touch with us here.
---