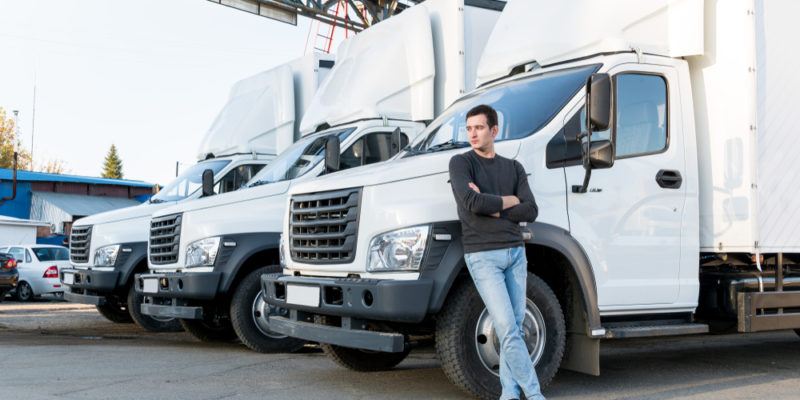 5 Reasons Why You Should Use Cannon Logistics for Your Business
If you're running a business and need to transport fresh produce, flowers, meat, dairy products or something frozen, you'll need a reliable company like Cannon Logistics. 
Choosing the right logistics company is crucial for protecting your business and ensuring your goods arrive in optimum condition.
There are many logistics companies in Brisbane, but not all of them offer the same quality service, communication and reliability.
Here's 5 reasons why we think you should use Cannon Logistics for your business.
Experienced
We have over 25 years of hands-on experience in Specialised Refrigerated Transport and Warehousing.
Since 2006, Cannon Logistics has provided specialised refrigerated and general road freight services. We work for large national grocery retailers, fruit and vegetable growers and their cooperatives, markets, food wholesalers and retailers.
Flexible
As a private company, our small size allows us to be flexible. This means we can adjust our services to suit you. We maintain a personalised relationship with our customers and are nimble enough to meet their needs.
Customer Service
We have built a reputation in the logistics industry for customer service. We are committed to providing personalised service to our customers and increasing their satisfaction. For example, our drivers will handle your freight with care, paying attention to its specific requirements.
Modern Fleet
We have invested in a modern fleet of prime movers and refrigerated trailers. Our trailers are known for their durability and excellent temperature retention. They are equipped with the latest refrigeration technology to protect your goods during transport. This means they can confidently run multiple temperature zones within a load, providing assurance to our customers.    
Quality Assurance
At Cannon, we have systems in place to improve the standard of safety and professionalism in our company. When you work with us, you can expect the highest standards for food safety, maintenance and fatigue management. This helps us to provide the best quality service to our customers.
Looking For a Reliable Transport Company?
At Cannon Logistics, we have 25 years of experience in specialised refrigerated transport and warehousing. 
Our modern fleet of prime movers and trailers come with the latest in temperature humidity control technology. We can ensure your products always arrive in optimal condition.
Talk to our friendly team about all your refrigerated transport needs today! 
---