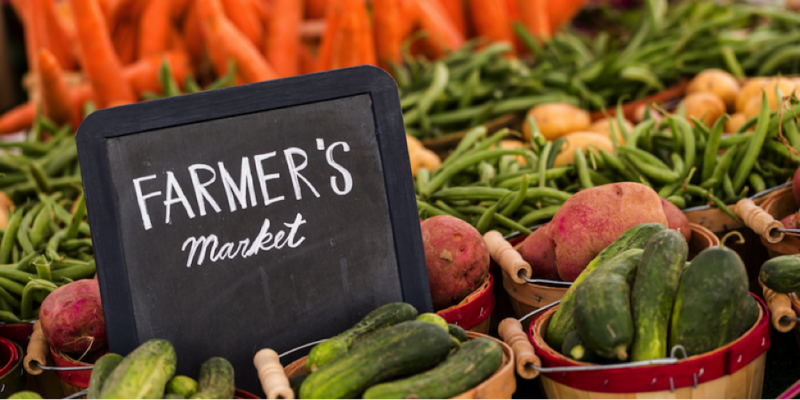 5 Regional Markets You Must Visit
As a transport logistics company, Cannons has been all over Queensland and seen some of the best produce the state has to offer, so in this post, we wanted to share some regional markets and if you're a foodie they're definite not-to-miss markets you must stop by on your next road trip.
Sticking a little closer to home, drive north of Brisbane for around 45mins on a Sunday morning and you'll end up at Caboolture Country Markets. Held every Sunday at the Caboolture Showgrounds from 6am to 12pm, you'll be treated to a variety of fresh produce and lifestyle stalls.
A trip to the Sunshine Coast is great on Wednesday and Saturdays, why? So you can check out the Eumundi Markets of course. A QLD favourite, the markets are known for their vibrant atmosphere, mouth-watering street food, diverse array of produce and inspired artworks and homewares. The markets are approx. 90min drive north of Brisbane. Drive along the Bruce Highway and take the Eumundi exit, drive into town on Memorial Drive and you'll find yourself in the heart of the markets. The markets are open Saturdays 7am to 2pm and on Wednesday 8am to 1.30pm.
Planning on heading in land? Make sure to stop by the Toowoomba PCYC Markets. Operating for over 25 year, they are a prime example of grassroots markets. They sell all kinds of things from crafts to famous fruit and veggies. They are open on Sundays from 7am to 12.30pm.
Cairns isn't just known for it's great location and accessibility to the Great Barrier Reef, but also their markets. Whether a long road trip or a weekend getaway, if you find yourselves in Cairns make sure to check out Farm Gate Market. The markets has firm local farmer only policy. At the weekly market, you can find the fresh and finest quality products that the region has to offer including, among others, sulphur free seafood, organic breads and cakes, native conserves and pickles, chocolate, coconut and sugarcane juice.The Farm Gate Market is held every Saturday from 7.30am to 2pm at the Pier at the Marina.
Heading south and inland from Cairns, for about an hour drive, you'll not only be able to enjoy the scenic Gillies Highway, but also the wonderful Yungaburra Cottage Markets (the largest market in Far North Queensland). Held every fourth Saturday of every month from 7.30am to 12.30pm, you'll find a wide assortment of fresh produce, gourmet foods, locally grown coffee and tea and freshly squeezed juices are on offer. Yungaburra is an ethnically diverse region, and European overtones feature throughout the markets. A large variety of the freshest seasonal produce is showcased at the Yungaburra Market.
---