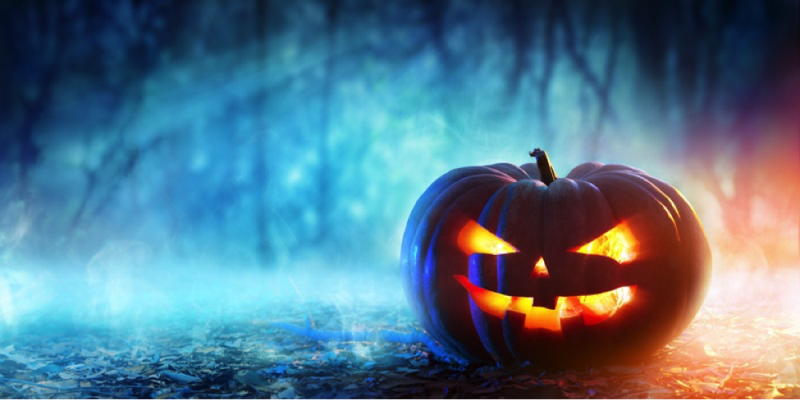 5 ways to celebrate Halloween in Brisbane
Are you ready to get a bit scared? Maybe cry your eyes out scared? Well, this Halloween just might be the time do it. Brisbane is always buzzing with fun events and awesome food from all over the state and this Halloween is no exception. In this post, we share 5 ways to celebrate Halloween in Brisbane 2016.
Haunted House/s
Brisbane certainly has its share of "real" haunted places, from Whepstead Manor (Wellington Point) to Toowong Cemetry, and if you want to have a night full of fear be sure to check out their tours around Halloween. But for a more "fun" take on a haunted house (scares included) make sure to include Boom Entertainment in Fortitude Valley for a party you won't forget. Costumed staff, scavenger hunts, Halloween drinks, trick or treat bags, and much more all combine to make a fun Halloween night out. Known as Brisbane's biggest haunted house experience (including an interactive 5D adventure located within the Valley's oldest building), the Presbyterian Church is transformed into a spooky haunted house complete with giant spiders, ghosts, ghouls and other creatures of the night.
Get Lost
From the makers that created the super successful 2015 Halloween event, The Cedar Creek Slasher, comes this year's Brisbane event sure to keep your heart racing, Scarlet Hollow. This limited season interactive haunted maze is open to the public on October 21st, 22nd, 28th, 29th and November 4th 2016 at The Beenleigh Historical Village. As their site says: "This interactive haunted maze is filled with caged murderous creatures, who are dying to meet you! Hear the sweet sounds of screams once more and try to out run and out smart what lurks in the shadows.
You are sure to be scared, excited and entertained all at once! Come along with your friends – the more people who come, the better your odds of survival!" To purchase tickets to Scarlet Hollow, please click here. Tickets are priced $26.49pp with some proceeds donated to BeyondBlue.This event is for those 16 and older (16 year olds also must be accompanied by an adult), if you have young children or are too chicken to enter Scarlet Hollow, try EvilCorps kids event, DayScare.
Check out one of their teasers here:
Halloween Markets
All this scaring or being scared does take it out of you, if you're looking for a more laidback event sure to satisfy your bellies – don't forget to check out the Annual Halloween Markets. The markets and the vendors will be dressed in the best Halloween garb, with plenty of themed goodies for all – from strawberries dipped in white chocolate to create ghosts; carved pumpkins; beetroot and apple juices resembling drink for those blood thirsty etc.
Check out last year's coverage for an idea of what you're in for…
Calling all Horror Movie Fanatics
If you're absolute movie buff or just looking for a truly classic scare – than fright night at the cinemas might just be up your alley. While you could have a line up of horror movies and stay in, there's nothing quite like that feeling of 'contagious fear', that's right, get scared along with your fellow movie viewers to some classic 18+ horror movies. On October 27 from 6.15-pm at the New Globe Theatre, make some room in your schedule for the special Grindhouse Halloween Double Feature.
Spooky Family Night
Halloween isn't a big holiday like it is in the states, but that doesn't mean the whole family can't enjoy a bit of fun dressing up and sampling some great Halloween street treats. On Saturday, October 29, make it a family affair and head on over to Manly for their annual Halloween Street Party. From 11am to 9pm, be entertained all day long with the program line-up including a spooky street parade, market stalls & amusement rides and to top it off, a fantastic fireworks show will end the festival and light up Moreton Bay.
---