Australia's love affair with coffee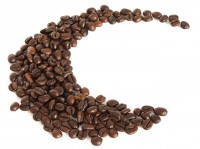 Coffee and café culture has become a big thing throughout Australia, with many of us enjoying a coffee at almost any conceivable time of the day.
While the common time is, of course, in the morning as we make our way to work, our love affair with coffee means that there are those of us who'll happily enjoy one at night despite constant advice to do otherwise (though it's certainly beneficial if you know you'll be needing to stay up late).
But our love for coffee isn't just a generalisation. In fact, our love of a good coffee meant that, last year, Melbourne was voted as having the best coffee in the world. Yes, in the entire world.
An espresso history
Coffee has been in Australia ever since the first fleet, but this particular brand of coffee was nothing to write home about. In the 1950s, however, this changed, and Australia was redefined by espresso coffee. This change was very much thanks to the arrival of European migrants (particularly those from Greece, Italy, France, Austria, Turkey, and Hungary), who were used to enjoying espresso in their home countries. This also helped develop café culture in Australia, with Australians meeting in cafés to catch up and relax.
This is, of course, the basis of our current love affair and culture surrounding coffee. It is also one of the reasons why foreign coffee chains such as Starbucks have never gained much traction locally. When the first Starbucks opened in Seattle in the USA, it was a revelation for a country where its citizens were more used to drip coffee and had almost little-to-no of the associated café culture popularised throughout Europe. But Australia already had this. It had been growing and evolving since the 1950s.
So when the American coffee-chain giant launched its first Australian store in Sydney and then quickly opened another 84 stores on the East coast, it completely misjudged the market it was opening in. Eight years later, the financial losses were so severe that they had to close 60 of these stores. Now, you really only see a Starbucks in Australia's major cities/CBDs.
The failures of overseas coffee chains have never been indicative of an issue with Australia's café culture, but rather the fact that our tastes are different and – very much arguably – more refined when it comes to what makes a good coffee. Sure, that sentence could come off as somewhat pretentious, but the world apparently agrees that an Australian city has the best coffee in the world.
---