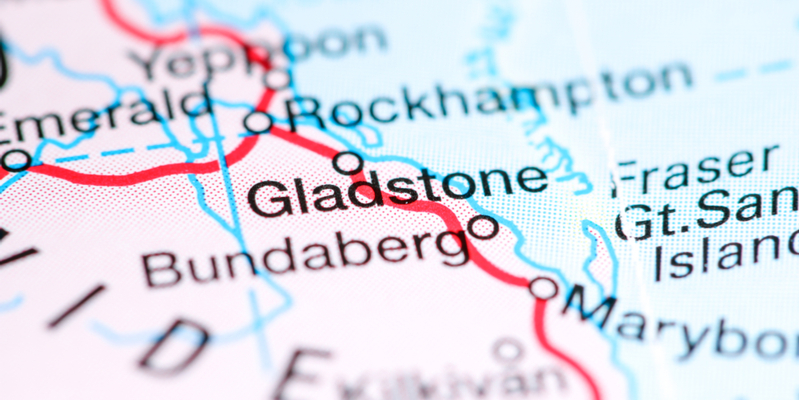 The Best Produce Available In Gladstone
If you're looking for a place where it's sunny all year round, then Gladstone is the place to be! This Queensland city has near-perfect weather throughout the year, which also makes it a haven for locally grown crops and fresh produce.
Old country charm meets coastal city combines to give locals and tourists the best of both worlds, particularly when it comes to food produce – an abundance of fruits and vegetables, specialty drinks, and a diverse fresh seafood selection caught locally.
Thanks to our refrigerated transport logistics and general road freight, you too can experience the fresh and delicious produce that Gladstone has to offer. Let's take a look at the best things available in Gladstone.

The Local Produce Scene
Gladstone's rich volcanic red soil plus its sub-tropical weather conditions make it a haven for the growth and production of a variety of fruits and vegetables. It has an assortment of seasonal produce available all throughout the year. For example, zucchini and passionfruit are available during the colder months, while watermelons and lychees are in abundance during summer. There are also certain fruits that are in season the whole year round like macadamia nuts and figs. In fact, Gladstone is often called the macadamia capital by locals!
Gladstone also holds a lot of food tours and food festivals every year. Find out more about Gladstone events here.

Dragon fruit
Dragon fruit is a vibrantly coloured fruit with an equally rich flavour. Behind its beauty, dragon fruit is actually quite a temperamental plant. It needs special growing conditions – a dark and humid place. Plus, the dragon fruit opens up just once and only at night!
For these reasons, dragon fruit isn't highly produced in Australia, but Gladstone in one of the few places it thrives. Dragon fruits are widely produced in the area, locally grown and manually pollinated by hand. Its one-time glorious bloom has even become a must-watch for tourists!

Nectarines
Gladstone is renowned for their avocados and macadamia nuts, but you'll be surprised to know that nectarines are also very common. Nectarines generally require cold weather for the trees to crop, but with its rich soil, Gladstone's variety of nectarines are different from the rest – they are more sweet and juicy.

Forbidden Figs
Craving figs? No problem! They're now available all year round, thanks to Gladstone. Many farmers in the area have produced fig trees that grow fruit even during winter. This is the reason why they're marketed as "forbidden" figs because they're generally only eaten in summer.
Since they're grown in greenhouses, the figs are perfect inside and out, plus they are able to retain perfect shape because they are not exposed to elements, like strong winds.

Eastern King Prawn
Prawns are seen as very "Australian", and being close to the Southern Great Barrier Reef, Gladstone has one unique 'Aussie' variety of prawn that you can hardly find anywhere else in the world.
The Eastern King Prawn is abundant in the region and has a very unique flavour and taste. If you want to pay a little less (the Eastern King Prawn can be a little pricey), you can also try a unique prawn in Gladstone called 'the red spot king prawn'. It's a reef prawn with a red spot near the end of its tail.
Looking for refrigerated transport in Gladstone? Get in touch with us today!
---