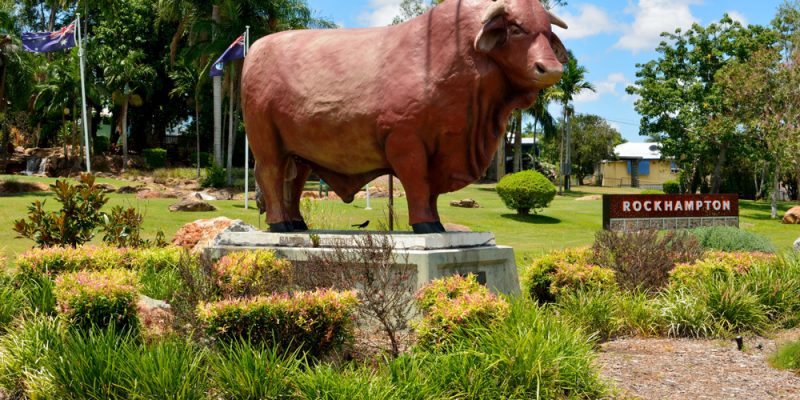 Rockhampton's Capricorn Food & Wine Festival
Capricorn Food & Wine Festival is now in its fifth year and it has a new location to boot. The festivities have been moved to Quay Street in Rockhampton after its redevelopment, and the list of special events looks better than ever.
Foodie lovers can look forward to the food and wine tastings, high teas, long luncheons, cooking demonstrations by renowned chefs, cooking masterclasses, live music, and much more. The festival takes place across the weekend and is very family friendly; Sunday will be a family fun day with free entry for everyone.
What is it? A 3-day food and wine festival celebrating the Capricorn region of Queensland.
Why go? The festival has something everyone, but a love of food is a must. There will be:
Pop-up restaurants selling gourmet meals and morsels (meals priced from $15-$20).
Tastes from experienced wine vendors, with over 100 different wines to try (wines priced from $1.50 per taste).
Special food tasting events.
Cooking demonstrations by Festival Chefs.
Cooking classes from renowned chefs.
Live music, including blues and roots, reggae, hip hop, classic rock, jazz, big band and more.
As well as the NRL semi-finals live on the Big Screen Friday and Saturday night inside the Festival Grounds.

When is it? Friday to Sunday, 15th – 17th of September, 2017.
Where can I stay? There are plenty of accommodation options in and around Rockhampton. From the affordable CityWalk Motor Inn to the CBD Luxury Accommodation, as well as camping and hostel options.
How do you get there? You can get to Rockhampton by train, bus, car, or plane. The festival will be held on Quay Street in Rockhampton.
How much is it? A day pass will cost you $10. Sunday is a family fun day with free entry all day.
Want to learn more? Visit the festival website for more information and tickets.
You can also visit the Facebook page for the event.
If you're looking for Refrigerated Transport in Rockhampton, please click here.
---