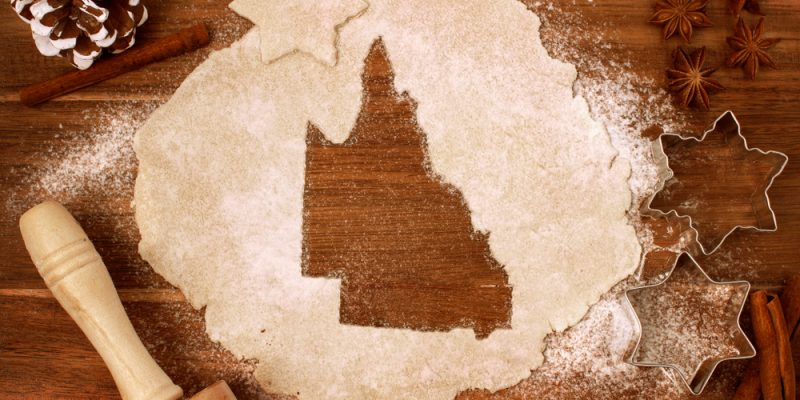 Classic Christmas Foods Found Right Here in Queensland
With Christmas just around the corner, we've rounded up some classic Christmas foods to mark this festive season. When it comes to food, Queensland is certainly spoiled for choice on unique foods and native ingredients. The food culture is unlike anything else in Australia and the rest of the world. Local talents are also making Queensland an infamous foodie hotspot. 
The Food Culture in Queensland
Australia is known for its celebrity chefs, rich produce and world-class seafood. All of these things combined make Australia one of the best places for foodies to visit.
With its sub-tropical waters and fertile lands, Queensland produces some of the country's best ingredients. This fresh produce and ingredients get shipped all over the country, with the Queensland capital Brisbane being the first port of call.
Queensland is a leading producer of fruits like mangoes, bananas, and pineapples. Reef fish and wild-caught prawns are also well-known in this area of Australia, while rainforest nuts and spices are sold in local markets and included in many restaurant menus. Coffee plantations, wineries, cattle farms, vegetable farms and beer producers are also widespread in Queensland.
Queensland's Iconic Food Ingredients
Here's a quick list of the most iconic ingredients and beverages in Queensland that you should try:
Bananas – Who doesn't go bananas over bananas? It's QLD's number one best-selling supermarket product.
Seafood – QLD's most popular seafood include the Moreton Bay Prawns, Barramundi and Bugs. They're not just in demand locally but internationally too.
Nuts – Did you know that the first commercially made peanut butter was made in Australia? Besides peanuts, home-grown macadamias are an iconic Aussie ingredient.
Ginger – The Sunshine Coast and Wide Bay–Burnett regions are perfect for ginger growing, with many farms located all over the regions. Although Australia is only considered a small producer on ginger on a global scale, we make some of the best ginger products, like Ginger Beer!
Cheese – When it comes to cheese, QLD has a wide variety from many local producers. Creamy marinated feta and buffalo varieties are some of the top favourites.
Coffee – Not many people know that QLD is one of the world's leading producers of natively grown coffee.
Wine and beer – Despite being a small grape producer, Queensland is home to award-winning wineries and micro breweries.
Classic Christmas Foods You Can Find in Queensland
If you're planning  your menu for Christmas, make sure you include the crème de la crème of foods available in Queensland.
Here's some iconic Christmas dishes using ingredients that you can find locally in QLD:
Pavlova – inspired by Russian ballerina Anna Pavlova, this light dessert has a meringue base, with layers of whipped cream and finished with tangy fresh fruits. Try with QLD mangoes and bananas.
Classic Aussie meat pie – Pies are popular go-to snacks in Queensland all year round, but they're also the perfect way to make the most of your ingredients at Christmas time, particularly with any leftovers from a big Christmas lunch.
Lamington – a special sponge cake dipped in chocolate and rolled in desiccated coconut. For a real treat, you can buy local coconuts and desiccate the coconut flesh yourself.
BBQ – Yep, Aussies love BBQ, particularly in summer time. Local meats found it Queensland that make the perfect BBQ ingredients include kangaroo, emu, prawns, beef patties, and sausages. Try grilling QLD tomatoes for a delicious side dish!
Barramundi – this local Australian fish makes the perfect Christmas meal accompaniment. Seafood is a beloved Christmas dish in Australia, seafood sales spike all over the country in the days before Christmas, and Barramundi is a delicious addition.
There are plenty of delicious foods available here in Queensland, but these are just some of the most classic Christmas foods that you can prepare with local ingredients. Enjoy the holidays!
Looking for Refrigerated Transport in Queensland? Get in touch with us today.
---