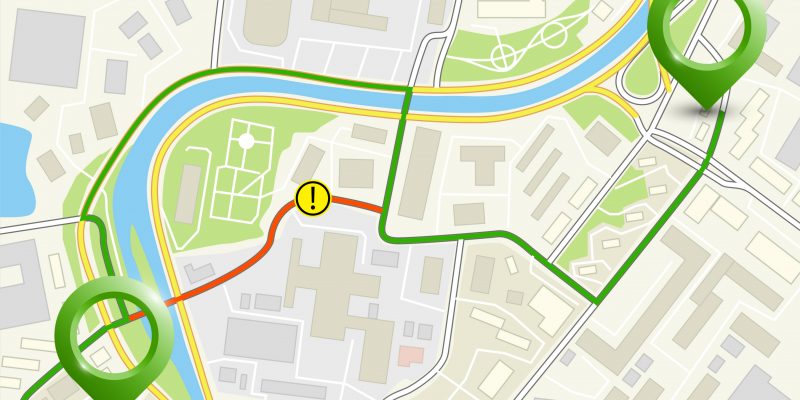 A Closer Look at Re-Routing For Cost Saving
In a previous post, we talked about the rising fuel prices across the country. In this post, we take a closer look at one of the strategies to combat rising costs. To transport goods efficiently and save on cost, operators have to carefully plan their routes – called re-routing. 

Road Transport in Australia
Road transport is an important part of the Australian transport network. It's also one of the driving forces of the Australian economy. Australia relies considerably on road transport because of our large land area and low population statistics in some parts of the country.
In recent years, Australia has strived to reduce the reliance on road transportation by hastening the development of Australian rail networks in order to meet freight and passenger requirements.

What is Re-routing?
Re-routing is a road transport method of creating a highly efficient schedule while delivering goods. Transport planners and operators usually combine orders according to routes and shifts in a way to save on total costs while maintaining company rules and service constraints. Although done manually by some road transport businesses, this process is slowly being optimised with the use of routing systems. According to operators, the process can sometimes be too complex to be done manually.

4 Ways Re-routing Can Minimise Cost
In Australia, numerous road transport operators say they can save up to 30% by just optimising their route planning strategies. Re-routing is all about getting smarter with how you plan and distribute loads. Here are 4 ways re-routing can save you money:
Reduces number of vehicles on the road

– this is one of the ultimate goals of re-routing: to reduce the number of vehicles needed to run routes.

Decreases time stress on drivers

 – by creating efficient re-routing plans, you will lessen the demanding time constraints on drivers.

Decrease in fuel usage

– with an optimal delivery route assigned to vehicles and grouping stops together, you can save on fuel usage.

Lessens maintenance

– when vehicles are used efficiently, the risk of damage is also decreased.

How to Optimise Re-routing
The use of modern and state-of-the-art optimisation engines can help make automated route schedules using accurate algorithms and reliable route theories. Operators can still contribute their input to obtain intended results.
A route optimiser software has a web-friendly interface where operators can upload a specific delivery address, description of the vehicle and deliveries. In just minutes, they can get an optimised delivery plan which assigns each order to specific vehicles and provides the optimal route.
These apps, with control panel and dashboard, allow drivers to review order details and evaluate route schedules in real time. A route optimiser software also has a GPS tracker which can give drivers real-time information on traffic congestion and even road accidents. This feature in many apps is available in main cities like Sydney, Perth, Canberra and Brisbane.
Directly consulting with drivers and freight customers can also yield better opportunities to improve delivery schedules and avoid traffic peaks.  
Looking for freight and transport in Brisbane? You can book with us today!
---