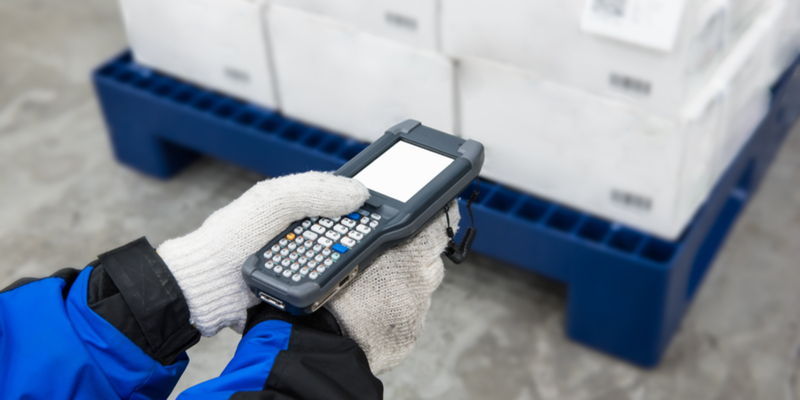 Cold Chain Technologies
As specialists in refrigerated road freight Brisbane and given our extensive experience with cold and dry storage, in this post we wanted to talk about the cold chain technologies and how they help make sure the 'cold chain' is performing at its best.
But first things first, what is a cold chain?
A cold chain is a logistical system which manages temperature. It's a series of distribution activities which continuously maintain this temperature in order to protect the temperature-sensitive cargo from manufacture to the point of consumption.
Why is it important?
Food safety is an important driver of quality assurance systems in chilled and frozen goods.

Temperature is second on the list of factors causing foodborne illness, surpassed only by the initial microflora present in foods

Avoidance of wastage – wastage of products themselves and the wastage of resources used to grow the unused products

The profitability of fresh supply chains is highly reliant on the reduction of produce shrinkage.
Radio Frequency Identification (RFID)
These technologies are said to improve the performance of perishable supply chains through the following uses:
as a means to track the geographical position of individual packages, pallets, shipping containers, or trucks, which can be stationary or in movement during distribution

as a means to identify items through a unique electronic product code or other barcode alternatives

as a means to store real-time environmental data (including temperature) and transmit this info in near real-time allowing corrective actions to be taken before products are irrevocably damaged.
Supplemental Cooling
For movement between two destinations (i.e from truck to warehouse) supplemental cooling is needed, for example:
Dry Ice

– Solid carbon dioxide aka "dry ice" is a common and effective chilling agent for foods. Dry ice maintains an average temperature of approximately -80C and never melts. This makes it a great choice for long-distance shipment of fragile, temperature sensitive goods.
Insulated Coverings (quilt) –

they're good for local or short-haul shipments. Quilts can keep goods at a constant temperature for a limited amount of time regardless of climate or seasonal variations outside the freight hold or vehicle cargo bay.
Monitoring
In order to maintain the cold chain, from factory shipment through delivery, it's necessary to monitor shipping conditions. This can be done through GPS-enable logging systems:
Passive GPS Logging devices –

this technology is ideal for smaller operations and may not scale well if the organisation grows to any considerable degree. These simple GPS loggers simply monitor conditions such as temperature, speed, and delivery process, writing them to internal memory for later retrieval.
GPS "Push" Devices

– more functional that simple logging devices (also more pricey) they not only monitor and record shipping conditions, they can be programmed to broadcast these conditions on a regular, timed basis.
GPS "Pull" Devices –

even more sophisticated that "push" technology, these devices can actually receive and respond to queries on an ad hoc basis. This can be ideal for highly sensitive shipments where environmental control is crucial to success.
These are just a few of the technologies that help logistic companies and food distribution transport produce and goods in their best possible condition. If you're looking for refrigerated transport to get your produce and goods around in Queensland, contact us today.
---