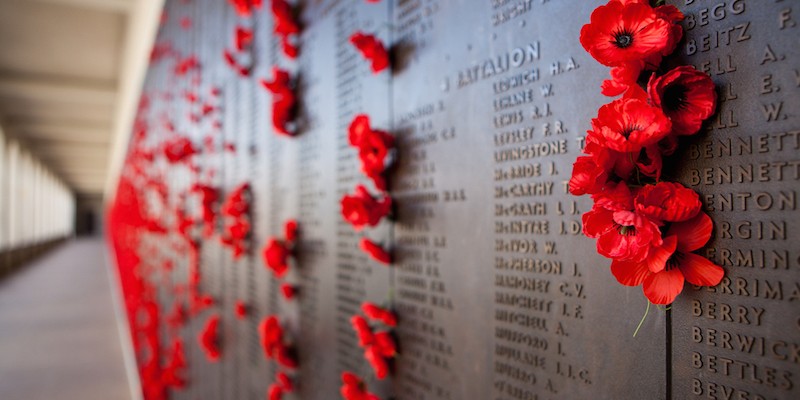 Commemorating ANZAC Day
Anzac Day, held every April 25th, is one of Australia's most important national occasions. It marks the anniversary of the first major military action fought by Australian and New Zealand forces during the First World War. In this post, we share why this day is special to Australians and how Aussies can observe this special date.
In Memoriam – "Lest We Forget"
ANZAC stands for Australian and New Zealand Army Corps. More than 8,000 Australian soldiers died in the campaign to capture the Gallipoli peninsula in order to open the Dardanelles to the allied navies. Gallipoli had a profound impact on Australians at home, and April 25th soon became the day on which Australians remembered the sacrifice of those who died in the war. While originally commemorated because of World War I, ANZAC day also grew to pay tribute to the live in the second world war, and further broadened to include those who lost their lives in all the military and peacekeeping operations in which Australia has been involved.
Today in Brisbane
In these ways, ANZAC Day is a time at which Australians reflect on the many different meanings of war:
National holiday

– ANZAC day is celebrated Australia-wide and if it falls on a Sunday, in Queensland this means that workers have the following Monday off. Veteran reunions are commonly held on this day.

The Dawn Service –

Vigils and commemorative services are held at dawn – the time of the original landing in Gallipoli. Today Aussies of all ages take part in dawn service across Australia. Services include the stand-to familiar to many soldiers (a moment of silence); addresses by lieutenants, chaplains etc.; hymns; readings; pipers; and, rifle volleys. The fourth stanza or verse of the poem "For the Fallen" by Laurence Binyon is read as it commemorates those who died and can never grow old.

The National Ceremony –

at the Australian War Memorial the National Ceremony commences at 10.15am in the presence of people such as the prime minister and the governor general. During the National Ceremony, gatherers lay down wreaths, there are prayers, address, the Last Post, a period of silence and the playing of either the Rouse or the Reveille and the National Anthem. After the ceremony, families often place red poppies on the Tomb of the Unknown Australian Soldier or beside the names of relatives on the Memorial's Roll of Honour (the red poppy being a symbol of war remembrance).

Anzac Day Marching Parade

– Held in major city centres, both veterans and present soldiers march in honor of those who sacrificed for the Australia we have today. The

2016 Brisbane ANZAC Day Parade

will commence at 9.30am Monday 25th April.   
Food on Anzac Day
Anzac Biscuits

– You can find the recipe

here

on Taste.com.au.

Gunfire Breakfast

– almost all RSL clubs serve Gunfire Breakfasters to all guests following their Dawn Service. It is named after the breakfast taken by soldiers prior to a morning battle. Originally this meals consisted of biscuits and jam or tinned Bully Beef served with coffee laced with rum or condensed milk. It was prepared and eating in darkness to the likely sound of exploding munitions and served cold as any fires or smoke would have given away one's position to their enemy. But nowadays, it has evolved into a more recognisable meal with bacon, sausages, eggs, beans, tomatoes, damper and tea. Rum is often added to coffee or cold milk as an accompanying beverage.

An Aussie Spread

– Lamingtons, Vegemite sandwiches, Sausage rolls, Aussie meat pies and Pavlova all lend to an Aussie-inspired day.
---