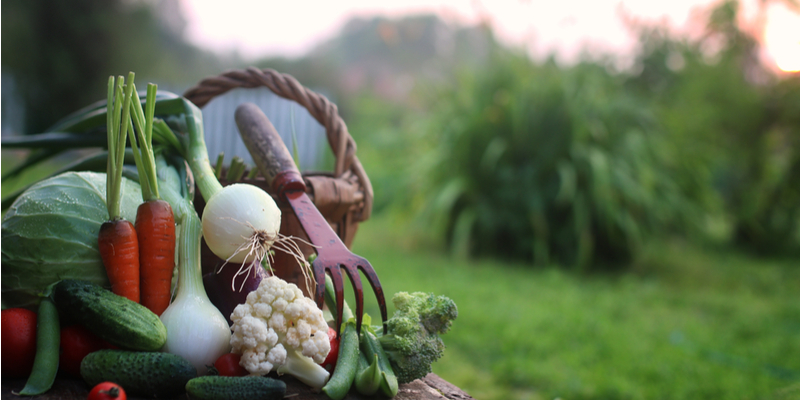 From Farm to Table – Our Organic Picks of the State
You'll find beautiful, fresh fruit stalls on the side of the road; pick-your-own strawberries (and other veggies/fruits) experiences in the hinterland; fresh, organic only restaurants that you must try! And as we enter the holiday season, if you're a true Queenslander foodie, you'll find the whole farm to table process extremely interesting! In this post, we share our top organic picks of the state.
Farmer Markets
You've heard of them but have you actually sampled some of the treats at one? A true example of the farm to table process – enjoy browsing stalls of the people who actually grow/cultivate delicious and extremely fresh (sometimes harvested that very morning) fruits and veggies. Head to the Eumundi Markets on the Sunshine Coast for one of Queensland's (in fact the nation's) biggest wealth of fresh produce, freshly baked bread, and locally made cheese and yogurts.
Festivals
Throughout the year and all over the state you might get the chance to sample a true farm to table experience. Taste the difference when you get to eat local produce which is the best of its kind in its area AND it will be cooked by the best (many festivals feature celebrity chef guests). From homegrown harvest events, gourmet food & wine festival, and traditional ethnic celebrations – you're spoilt for choice here in Queensland. But if we had to single out just one festival, you've gotta head to the Noosa Food & Wine festival.
Foodie Havens
Our top pick not to miss on a road trip is head to Bundaberg! It's iconic rich red soil and near perfect year-round conditions make it the ideal place for a food lover's paradise – anything from off the trawler fresh seafood to produce that is available all year round!
Staying central
In Brisbane, some food might be transported directly from Queensland farms to local marketplaces – check out the Jan Powers Markets at the top of the mall in Queen St, Brisbane Square in the city every Wednesday.
However, the majority of produce is sent to large distribution centres in Brisbane. Food transport is used as most fresh fruit and vegetables won't last long in Queensland's heat. Once at the distribution centres, the perishable goods will be kept stored in a temperature controlled environment, until it is reloaded onto another truck for delivery to the supermarkets or big restaurants.
If you're looking for Refrigerated Transport in Bundaberg, please click here.
---