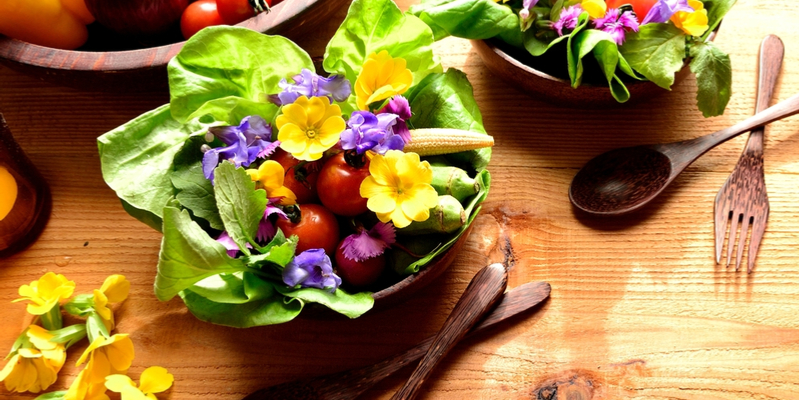 Food Trends for 2018
Being experts in specialised and refrigerated transport means we also need to keep our fingers on the pulse of the produce that we transport. In this post, we take a closer look at some of the food trends that are on the rise this year.
A different kind of Jerk
Jerky has been very popular overseas, and it seems it's going to be even more popular this year in Australia, with the introduction of plant-based options. Coconut Jerky (which is vegan-friendly and gluten-free) is already a prominent item in many health food aisles.
The rise of plant-based products
From creamy yoghurt to non-dairy ice cream, you'll see all kinds of plant-based treats from the likes of avocados, almond and again, coconut.
Mushrooms
Following with the theme of plant-based products on the rise, this 2018 you'll see more plant-based options for your burgers. The popular, much-loved burger recipe may get an update, with substituting meat patties for mushrooms! Portobello or shiitake mushrooms make a delicious patty.
Tip for picky eaters: If you're not game to completely convert to non-meat patties, topping a burger with some avocado is said to decrease the inflammatory effects of the red meat.
Spicy coffee?
Another trend that seems to be peaking this year is Mexican spice coffee – think coffee with a bite from cinnamon, orange zest, molasses, star anise or clove. It's said that the combination of coffee and certain spices can help support digestion, plus it's a delicious way to enjoy a flavourful cup of java without added sugar.
There's matcha reasons to go green
Matcha powder was seen as a popular way to get some green power into foods in 2017, and this year the newest trend is moringa. This "superfood," which has been growing in popularity for a few years, is made from the leaves of the moringa tree, which grows in the Northwest region of India, as well as the Philippines, Thailand, Malaysia, Burma and parts of Africa. Its bright green leaves are dried and then ground to make a powder that has an earthy flavour, not unlike that of matcha, but with more of a veggie-forward taste. Look for moringa in smoothies, bowls, bars, and yes, lattes, in the coming year.
Tip for picky eaters: Deciding to go green this year? Kale (a continuing food trend from 2017) is one powerful superfood, but many find it not very palatable. If you're not vegan you might like it paired with a bit of bacon or sausage.
Fermented Foods
Great news for our gut health! Think fermented foods beyond yoghurt, like kimchi, sauerkraut and fermented pickled vegetables.
Restaurants like fermented foods because customers order them, but also because they keep well, making them easy to keep in stock.
Edible Flowers
Edible flowers make any dish feel fancy, and they're coming out strong for 2018. You can buy edible flowers at more upscale food stores, or you can grow your own. Either way, look forward to floral salads, drinks, desserts and more.
Root-to-Stem Cooking
Make the most of produce by using edible parts that you'd normally throw away, like celery leaves, broccoli stems, carrot greens and watermelon rinds.
If you're looking for Refrigerated Transport in Gladstone, please click here.
---