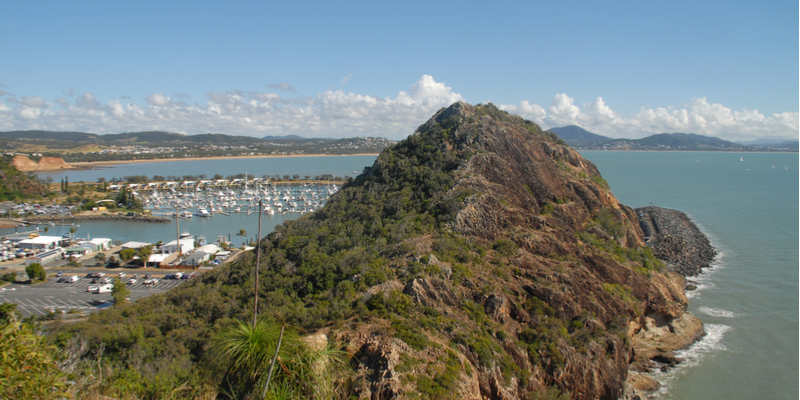 The Gateway to The Capricorn Coast: 3 Things Yeppoon Is Known For
Yeppoon is a beautiful coastal town, known for its beaches and tropical climate. As tourists flock to this part of Queensland, few people are aware of the logistics that go on behind the scenes to ensure that businesses in the area run smoothly and producers and growers are able to thrive.
If you aren't familiar with refrigerated transport in Yeppoon, you'd probably be surprised to know that it's pretty popular. Major industries in the area include fruit crops (like mangoes), cattle, and wool, and road freight and refrigerated transport allows for these industries to prosper.

But there are several things about Yeppoon that make it such a great place for refrigerated transport. Here's 3 of the big drawcards that rely on refrigerated transport to run smoothly.
It's a Beach Lover's Paradise
One of the best things about Yeppoon for locals and tourists alike are the beaches.

Located on Keppel Bay, Yeppoon has plenty – including Mulambin Beach, which is located about 9km away; Kemp Beach, around 7km away; and, of course, the Yeppoon Main Beach, which extends from the low intertidal rocks almost due south of Spring Head Lookout to the mouth of Ross Creek.
No wonder the town has traditionally been the main surfing destination for Rockhampton residents and inland mining towns.
As a surfing hot spot, Yeppoon has plenty of restaurants near on the coast that serve delicious food and refreshing drinks. One of the most well-known is Charlie's Café on the Beach. Charlie's Café on the Beach is a vegetarian-friendly restaurant known for its funky decor and serving the best breakfast in town.

Since Yeppoon is a booming tourist destination with many terrific places to eat, refrigerated transport is needed to keep all the restaurants close to the beaches running smoothly.
It Has a Vibrant Art and Culture Scene
Aside from being one of the best places to surf in Australia, Yeppoon is also a cultural destination for artists.
Two of the local artists contributing to the growth of Yeppoon's art and culture scene are Steve Bishopric and Sue McBurnie. Steve has been a professional potter for over 3 decades while Sue is a ceramic artist and art teacher. They both run Nob Creek Pottery, an art studio along Arnolds Road in Byfield that produces fine, traditional and handmade ceramics. The other works of art you'll see on display here include sculptures, jewellery, woodwork, handblown glass, lacquerware and paintings. Some of them were made by other artists from around the country, Vietnam and Bali. After marveling at their masterful work, you can meet Steve and Sue or join their workshops, have a picnic in their tropical gardens or enjoy a leisurely stroll across their natural bush walks.
There's Plenty to Offer for Foodies
Back from the beach, there are plenty of foodie options in town.

There are many different restaurants to choose from, enough to satisfy your cravings whether you're a discerning foodie or a regular diner. There are bars, bistros, fast food joints, coffee shops, pizzerias and bakeries. Aside from the ones serving Australian fare, there are also restaurants promoting cuisines from around the world, including Thai, Indian, Japanese, Chinese and Mexican. A popular one away from the beaches is the Megalomania Bar and Bistro. It's located along Arthur Street and serves "modern Australian" dishes with Asian influences.
All the local restaurants make it a point to serve nothing but the best dishes. To store and transport the food properly, they need the support of refrigerated road freight in Yeppoon.
---