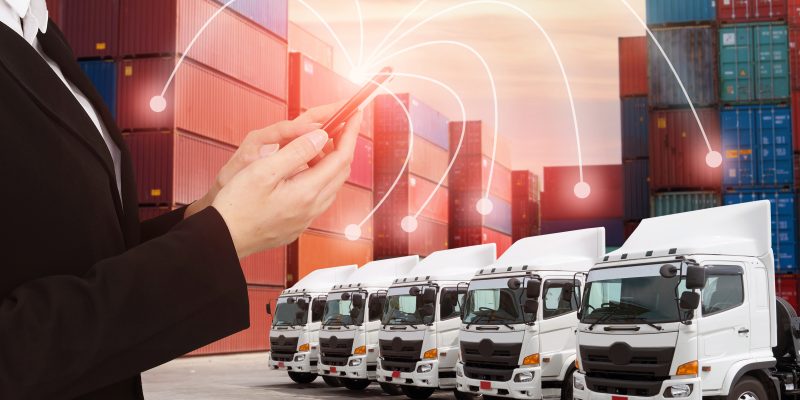 Why GPS Is A Benefit To Container Transportation
The use of GPS in our lives has become commonplace these days. As individuals we expect most online orders to be trackable. It provides security and peace of mind that our goods are making their way safely to us.

Similarly transport companies use GPS location systems for individual shipping containers. And there's some impressive benefits in doing so…

Let's explore the benefits of GPS in container transportation…

Increased security in regard to cargo theft:

Cargo theft is a major concern for the container transport industry. According to BSI & TT Cargo Theft Report 2020, in-transit cargo theft accounted for 37% of all cargo location thefts in 2019 with 14% from warehouses and 5% from freight facilities.

GPS location systems offer increased security; geofencing forms a perimeter around an area and senses if unauthorised container movement occurs. The system relays information to administrators allowing inquiries with the driver to be made and if required, report the theft in motion.

Additionally cargo tracking technology helps determine the time and location of stolen vehicles and containers.

Sophisticated GPS software can detect when it is being jammed by criminals, and can notify the control centre so law enforcement can be notified immediately. This feature can result in higher rates of merchandise recovery and arrests.

Increased control:

GPS offers real time tracking which makes it easier to manage cargo fleet and logistics. Clients can be updated on the exact location of goods, details of the transfer of assets and times. Delays and issues can be identified and communicated early and steps taken to reduce their impact.

Increased worker safety:

Tracking systems can be fitted with a panic button offering drivers and field workers a sense of security. Relevant steps can then be taken to assist the driver. Additionally a two way communication capacity is available so drivers and administrators can communicate when needed.

Ease of reporting:

The availability of detailed reports which include container location, timings and other data, mean reduced paperwork providing quicker and easier freight management.

Reduced downtime:

Transport downtime can be reduced due to the following features of GPS:

Accident and breakdown notifications – GPS can notify the control centre so backup can be organised, reducing wasted time.
Route optimisation – GPS with the help of traffic monitoring and management data can identify traffic issues to avoid accidents, delays which can reduce transport time, reduce gas usage, increase efficiency
Cargo identification – GPS provides port authorities with the required information to identify containers faster, reducing operational costs and delays.
Reduced insurance premiums:

Discounts for having GPS tracking devices fitted to containers are possible from cargo insurance companies. Insurance claims processing time is significantly reduced due to the data GPS tracking systems offer.

The freight industry has been benefiting from the use of GPS location systems for container transport for many years. From reducing cargo theft to increasing worker safety the benefits are impressive, making container transport more efficient, reliable and safer.

So, these days, if you need to transport goods from A to B, it makes sense to use a logistics company like Cannon Logistics that uses GPS tracking on all vehicles. Contact our friendly team of professionals.
---