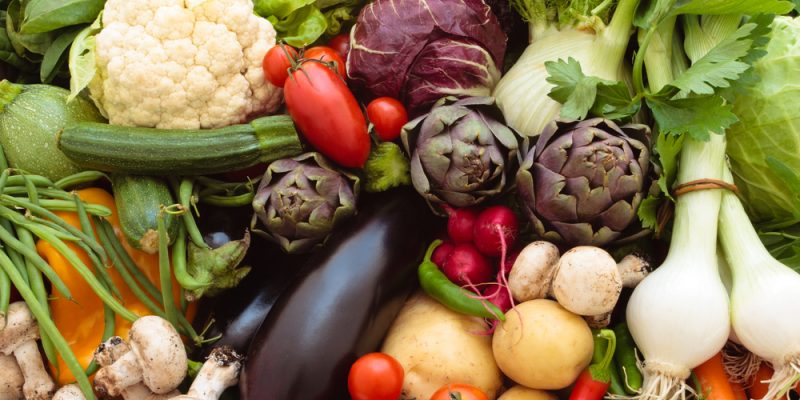 A Guide to Selecting the Best Produce
Knowing how to select the best fresh produce can be an art form. It's a multi-sensory process, using your eyes, nose, and hands to scope out ripe and delicious fruits and vegetables. But apart from having a great sense of smell and touch, what can you use to select the best produce?
There's a few key things to keep in mind when visiting your local supermarket or greengrocer.
1) What season you're in
It's hard to know everything that's in season off the top of your head, but it's usually a good indicator of the best and tastiest produce on offer. Because often when you buy fruit and vegetables that are out of season, you compromise on flavour and quality.
Why not check what's in season before you head to the supermarket?
2) Paying attention to shape
That's not saying that fruits and vegetables have to be perfect and symmetrical (sometimes the weirdest looking ones are the tastiest and most natural) but knowing how fruits and vegetables should be shaped will give you a better chance of picking out the bad ones.
Take cabbage or lettuce for example, their heads should form compact balls, while stalks of celery should form a tight bundle, and asparagus leaves should fit snugly on their globe when fresh.
3) Looking for vibrancy
Vibrancy doesn't just mean colour, it also means vibrant and healthy looking flesh and skin and vibrant smells. Once produce starts to age, you'll notice that colours will change, flesh and skin might start to wrinkle or brown, and smells will alter.
Here's a great cheats guide to picking the best produce, thanks to Real Simple.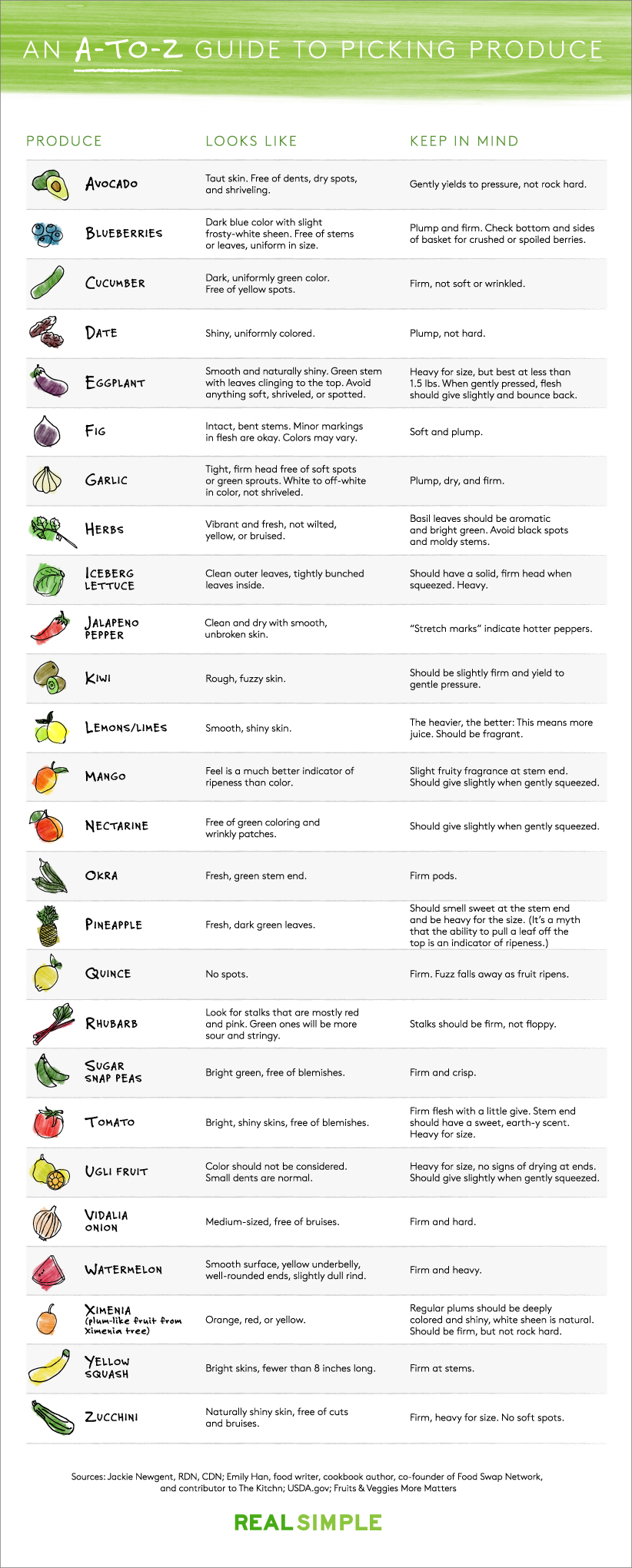 ---