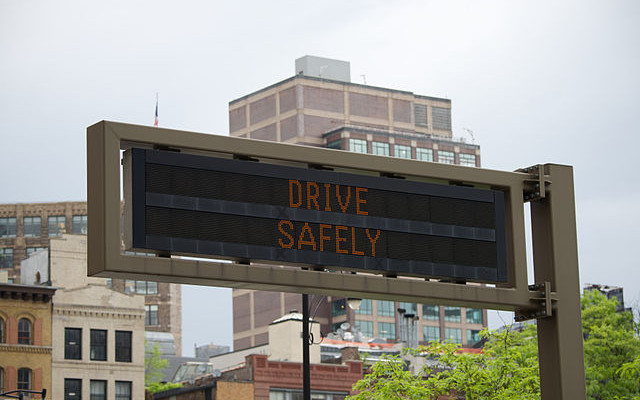 Holiday road safety – tips for all while driving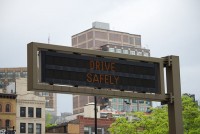 This time of the year can be one of the riskiest times to be on the road. Hundreds of, if not more, people at any given time hitting the roads to get to office Christmas parties, end of year celebrations, or heading out to popular vacation destinations with family and friends to make the most of the summer holidays. Increased traffic volumes, congestion, tiredness, people driving in unfamiliar areas and a higher number of people driving under the influence of alcohol all contribute to the higher incidences of road accident and fatalities during the holiday season.
In this week's post we share some important reminders to drivers for those special road circumstances that the holidays are known for.
Have a Plan
Before you get into your vehicle and onto Australia's motorways, take the time to plan your trip.
Plan which route you are going to take and identify the places you are going to stop and rest along the way.
If possible, plan to travel in non-peak traffic and congestion times, and do not plan to drive for more than 2 hours without a break.
Ensure you have enough petrol for your journey.
Check your vehicle is in good condition including tyre tread, and pressure, lights, brakes, engine oil, coolant and power steering fluid. We suggest getting your car or van serviced before you head off for your journey.
Identify the safest routes, not the faster. Some routes are safer than others. Take into account hazards such as trees, ditches, narrow shoulders, pot holes and dirt roads. These hazards can contribute to the accident risk. Don't forget to take extra caution on higher risk, rural roads.
Hold that thought
Australian driving rules dictate that you aren't permitted to use a handheld mobile phone when driving and for good reason – making or receiving calls, texting, playing games or web browsing can be very distracting while driving. Focus on driving and where you are going, and leave usage of a mobile for when you're at a rest stop during your journey.
Don't drink and drive
You've probably seen the adverts, and seen the statistics – drinking can kill. If you plan to have a drink, plan not to drive. Driving under the influence of alcohol (or drugs) is extremely dangerous and Australia has very serious penalties if you are caught doing this. In Australia, you are not permitted to drive a car if your blood alcohol level is 0.05 per cent or higher. If you hold a probationary or provisional driver's licence, your blood alcohol level must be zero at all times. Furthermore, don't become a "day-after" drink driver. Did you know up to 20 per cent of drink drivers are busted between 6am and midday? That's because it takes longer than most people estimate for alcohol to clear their system. Give yourself enough time for the alcohol to clear your system even if you feel okay.
Avoid overloading the roof, boot or parcel shelf
When it comes to luggage and storage, it is best not to store anything heavy on the shelf behind the back seat; keep any pets in a cage on the rear passenger floor; and, don't overload the roof racks. Most cars can only handle less than 60 to 100kg up there. Any heavier and it could damage the roof rails and start to affect how your car feels turning corners because you've raised the centre of gravity.
Remember 'tis the season to be jolly
Holiday driving can be frustrating with busy roads and potentially slower sightseeing travellers. Other cars can also be full of impatient young children asking "are we there yet?" Remember to have patience and be courteous. Don't forget the Christmas Spirit. While you are sitting in congestion, or trying to find the way back to the motorway after taking the wrong exit, try and remember that everyone else is trying to get to their holiday destination on time as well. Remember that the holidays are supposed to be fun and enjoyable, not survival of the fittest.
* Image source: "Road Safety Road Sign" by Vlad Lazarenko – Own work. Licensed under CC BY-SA 3.0 via Wikimedia Commons.
---