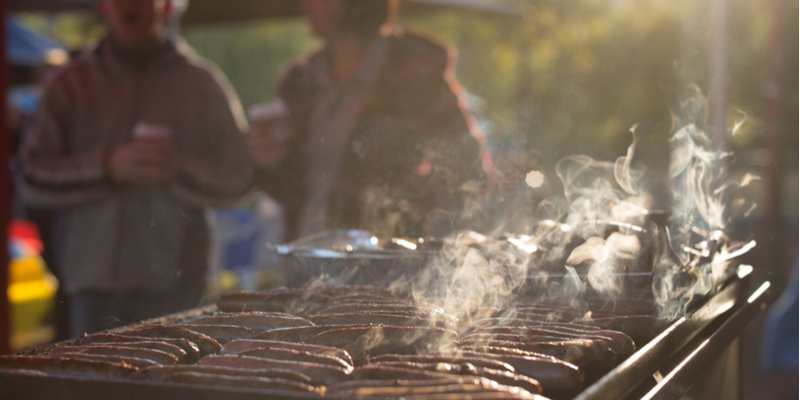 How Refrigerated Transport Benefits Food Events in Australia
Australia is growing as a food destination for travellers from all over the globe. Our food culture is something to be celebrated, and it very often is at the hundreds of food events that take place every year. Locals and visitors alike are making the most of our foods and produce, with speciality markets, festivals, events, dinners, showcases, tours, and more taking place all over the country. 
The great thing about the celebration of food is the recognition of our growers and producers, particularly those in regional parts of Australia.
In this post, we look at how refrigerated transport supports these food events all over the country, bringing food from farm to plate.
Food Events: A True Feast for the Senses 
It's no wonder why food events are so appealing, there is always an abundance of food and beverage choices that anyone, regardless of their tastes and preferences, will surely find something that they love. In addition, food and drink events allow visitors to get the chance to sample them all if they wanted to and even taste things they have never come across before.
Moreover, food events provide visitors with the chance to try what the local area has to offer in terms of food and beverage. This prospect is especially appealing to tourists on vacation or locals who just want to try something new.
Of course, events like these are only as good as the quality of the products and food on offer. Fresh ingredients will always provide the best flavours, and cool drinks are always more refreshing, especially in Queensland! Ensuring that products arrive fresh and on time to the event is half the battle. But how do you make sure of that?

Hauling in the Cool Zone 
There are many factors to consider when you are organising a food and drink event. Some of these include finalising a list of participants, booking the venue where the event will be held and putting together a roster of performers who will provide the entertainment. Most importantly, the state and quality of the goods being offered at the event are what really matter.
From agricultural produce to frozen goods, ensuring that the products arrive in optimal condition at the venue is vital to any event. When you are in need of the safe and secure transport of such goods, why not consider refrigerated freight transport services?

A Cool Way to Transport 
Refrigerated trucks or reefers are the transportation of goods via temperature-controlled means. Products that are usually hauled include foods, pharmaceutical products, plants and other perishable goods. Any cargo that needs to be temperature-controlled may also be hauled.
Refrigerated freight logistics companies own a fleet of delivery vehicles that are equipped with a built-in refrigeration system. This is not only to preserve all products' freshness in transit, but also to keep them secure during transport. Company practices are meticulous, as products that need to be temperature controlled are packed swiftly and delivered to the destination on time so that they can be used and enjoyed in their best state.
Our company is no different, and our team works around the clock to make sure every delivery is handled with the utmost care, from our facilities to your business establishment or location.
Moreover, the refrigeration system built into our vehicles ensure that we are better equipped to ensure that all transported materials are protected from external factors that may compromise them. These include spoilage, any type of damage and varying weather conditions. Extra measures such as the addition of gel coolants and dry ice are used for transporting frozen goods too, as they require constant temperature control.  
From fresh produce to draft beer, we ensure the secure and timely arrival of refrigerated freight so every food event will be successful and memorable. 

Fresh Deliveries for Your Upcoming Gourmet Event 
Make sure your upcoming food and drink event goes off without a hitch with our help! If you are interested in booking our services or would like to learn more about what we do, feel free to contact us.
---