Insurance and the Logistics Industry
Having good insurance for any industry is important and logistics is no exception.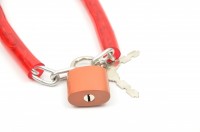 In fact, if you're running a logistics company, it is absolutely imperative to ensure you have some type of insurance that is protecting your business in the case of any incidents, accidents or any other unforeseen occurrences.
The questions you may be asking, however, is how do you select the correct insurance provider? Well, you have two options. One is you look through insurance providers yourself and hopefully find the right for you. The other option, though, is to get an insurance broker to find you a good policy with an insurance provider.
Either way, it's important to do your own research and make sure you understand the fine print. Areas of your business that should be covered include:
Loss of items
Health insurance
Vehicle insurance
Income protection
Business protection
Accidents
Equipment replacement costs
Death
Ultimately you'll want an insurance provider that protects your business, you and your employees. So whichever way you go about it, be sure that they are covering all the things you want protection for.
Here at Cannon Logistics, we use T&G Insurance Brokers. If you're in the logistics industry and have an insurance provider you're happy with, share in the comments below.
* Image source: anankkml / FreeDigitalPhotos.net
---