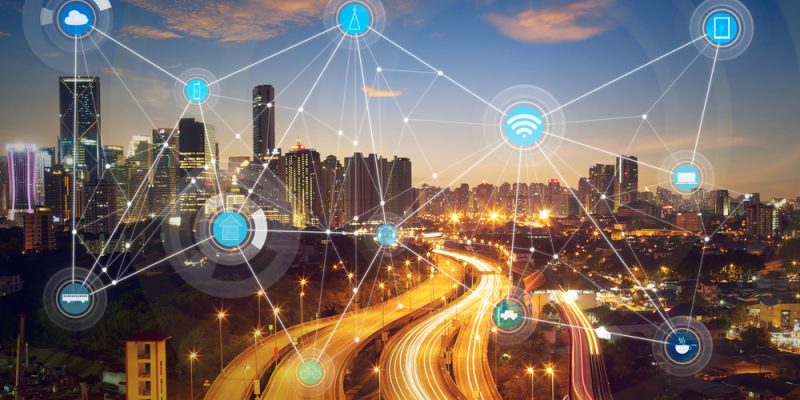 How the Internet of Things (IoT) Impacts Food Supply Chains
According to consulting firm McKinsey, the economic value of the Internet of Things (IoT) could reach multi-trillions by 2025.  Something very big is clearly happening – but what exactly does this mean for the food supply chain? In this post, we look at exactly this issue. 
What is the Internet of Things (IoT)?
The IoT is made up of sensor-embedded technologies that capture and transmit volumes of data from all types of objects to the Internet, machines, people, and beyond. Or in layman's terms, IoT involves connecting any device with an on and off switch to the Internet—for example a mobile phone, lamp, or something else tech/digital.
To utilise IoT properly, businesses in the food industry need to do at least the following three things:
Line-of-business and IT staff within companies need to work closer with each other and also to cooperate with the different constituents in the food supply chain.

Need to engage with third parties that can bring domain specific expertise to the game, such as data security.

Make the most of IoT and to share data, the use of public cloud systems is going to be key.
This should facilitate the sharing of data and ideas to help optimise food safety and minimise food waste across the whole chain. Indeed, the main value from automated systems will be realised by pooling all available data from all areas of the supply chain so it can be analysed in context.
Some ways the IoT is transforming the entire food supply chain:
Farming

– Using drones, farmers capture data on crop growth, monitor weather patterns, and control water and energy usage. They also use predictive analytics to understand soil and air quality, as well as labor and equipment costs, to make more informed decisions. The expected result is better crop yields at lower costs.

Warehouse Management & Production

– Food manufacturers employ sensors to tighten quality control, leveraging real-time analytics to streamline production, track and replenish inventory, monitor worker productivity, and analyse labour costs.

Food Safety

– Food spoilage and contamination are some of the biggest concerns in logistics today. Combating the issue, network-connected temperature and humidity sensors allow shippers to objectively monitor food containers and trucks, and trigger alerts that head off spoilage or replace bad products before they reach the customer.

Logistics

– Advanced Radio Frequency Identification (RFID) tracking lends visibility into the food supply chain, monitors and controls temperature, and automates shipping and delivery processes. Advanced RFID also allows shippers to track a product location with GPS, optimising routes by analysing data from weather patterns and real-time driving and traffic conditions. Collecting this data allows shippers to gauge performance in a number of areas, from understanding consumer behaviour to reducing kms (fuel) in truck fleets and optimising time for delivery.

Consumers – Shoppers already use in-store QR scanners and barcodes to get product information and coupons, and streamline the checkout process.
If you're looking for Refrigerated Transport in Rockhampton, please click here.
---