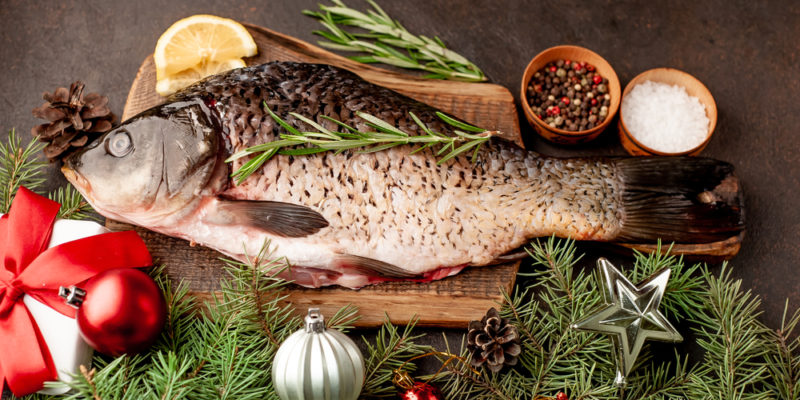 Keeping Your Seafood Fresh For Christmas
Seafood is an Australian Christmas food staple and you'll want to make sure it stays in top condition ready for the big day.
Whether it's fish, prawns, scallops or even squid, the hot Queensland weather is the perfect setting for a seafood feast this festive season.
Regardless of your personal favourite, it's of vital importance that your seafood is served to your guests or customers with their health and enjoyment in mind.
That means you must ensure your Seafood is kept at a safe temperature at all times.
If you're hosting Christmas lunch this year, the last thing you want is your friends and family going home with a bout of food poisoning.
If you're a business owner selling seafood, it's even more important you keep food safety as top priority as you could get into serious trouble if you're found to have not followed appropriate precautions.
Here are the things you should do to keep your seafood as fresh as can be, ready for Christmas lunch.
1. Keep A Clean Preparation Environment
Ensure your washing board and utensils are clean and wash hands often.
Don't use the same equipment for seafood and other types of food to maintain a high standard of hygiene.
2. Reduce The Amount Of Time Fish Is Kept Unrefrigerated
If you're at the shops or the markets getting your seafood, make sure it is the very last thing you grab. Ensure you go straight home after purchasing.
3. Cook The Seafood Correctly
Particularly with fish, it's super important you cook it all the way though to kill any food-borne illnesses.
4. Proper Storage
This is the step that will keep your fish unspoiled for longer and maintain its quality. You should always keep your fish at a temperature before 4 degrees and fresh fish should be eaten within three days of refrigeration.
Need To Transport Your Seafood?
If you are a farmer, packager or grocery store, you'll need a transport company to get your seafood where it needs to go and deliver it in the best condition.
At Cannon, we have 25 years of experience in specialised refrigerated transport and warehousing.
Our modern fleet of prime movers and trailers are enhanced by the latest in temperature humidity control technology. Our expert drivers can deliver your products with confidence. Talk to our friendly team about all your refrigerated transport needs today!
---