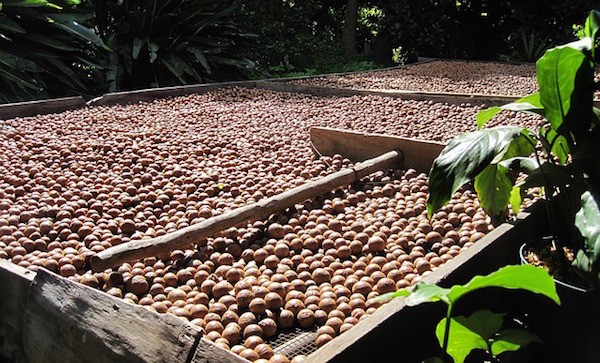 Macadamias: from Australia to the rest of the world
Macadamia nuts (often just referred to as 'macadamias') are beloved around the world but their origins all trace back to Australia. The macadamia is a genus of four species of trees, all of them indigenous to Australia, that constitute part of the plant family Proteaceae.
Macadamia is a genus of four species of trees indigenous to Australia and constituting part of the plant family Proteaceae. But while Macadamia trees are native to Australia, they have since expanded as the trees have been moved around the world. Countries/places that now commercially produce macadamia include:
Hawaii
South Africa
Brazil
California
Costa Rica
Israel
Kenya
Bolivia
New Zealand
Colombia
Guatemala
Malawi
The US state of Florida has also strived to produce macadamia but have struggled with relatively consistent low yields. However, the macadamia tree is a popular dooryard tree, so still remains popular in the state.
The name 'macadamia' became the official genus name in 1857. The name was conceived by German-Australian botanist Ferdinand von Mueller, who named the genus as such in honour of Scottish-Australian chemist, medical teacher and politician John Macadam.
For a number of years, Australia had been the largest producer of macadamias in the world, only occasionally falling to other countries. However, in 2012 South Africa officially became the biggest producer, putting Australia in second place. Still, we remain one of the biggest and most producers in the world when it comes to macadamia nuts.
---