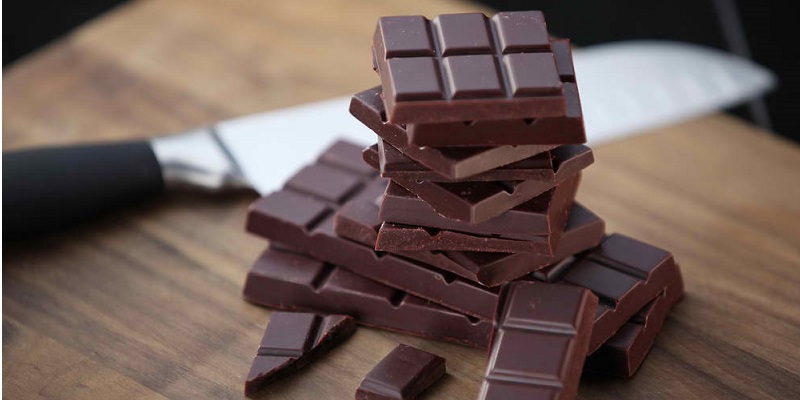 Mad about Chocolate
Whoever said diamonds are a girl's best friend may not have heard of chocolate. A favourite of many and a popular confection to transport, in this post, we get into all things chocolate.
Intro to the world of Chocolate
A product of cocoa, it's made by mixing cocoa mass, cocoa butter and sugar (sucrose). Chocolate should have a glossy surface which must be free of fat and sugar bloom, and a compact, homogenous texture. It breaks cleanly and must not crumble. A high quality chocolate itself has a smooth feel without graininess on the tongue. There are chocolates with different texture inside them this should be lent though to nuts etc. According to Still Tasty a slab of chocolate can be refrigerated and stored for almost 9 months, and filled chocolate such as milk chocolate, sweetened dairy chocolate, nuts and almond chocolate and fondant-filled chocolate can be refrigerated for 5 to 5 months. Beyond this, it can lose its good eating properties.
Intended Consumption
From cooking to eating as is – Chocolate can be an amazing addition to any menu. Individually filled chocolates, hollow moulded figures (like Easter eggs), coating fresh patisserie products and long-life cakes and cookies (think of baking or even that Chili Chocolate dish, Mmm delicious!)
Transportation
Chocolate has a relatively low melting point of around 28 degrees Celsius and gets soft at approx. 24 degrees Celsius. Because of this it must be transported chilled or refrigerated with specific temperatures and in vehicles that avoid fluctuations in this temperature. When transporting, chocolate should be stored in a cool, dry place.
If chocolate is to be transported in containers, refrigerated containers are most preferable because of their insulated walls which are less sensitive to external temperature fluctuations.
It is important that Chocolate is protected from moisture during cargo handling and from excessively low and high temperatures, as the packaging (usually paperboard cartons) are extremely sensitive to moisture and can lose stability. Damp conditions may also reduce the quality of the chocolate, for example causing sugar bloom, rancidity, mould and musty odours.
Nutrition
Dark chocolate is the healthiest of all chocolate. In fact, according to the Gulf Times dark chocolate is loaded with nutrients that can positively affect your health. A 100 gram bar of dark chocolate with 70-80% cocoa contains fibre, iron, magnesium copper, manganese, potassium, phosphorous, zinc and selenium – and it's rich in antioxidants – what a super food! Of course 100 grams is still a pretty bit amount and not something you should be consuming daily, as it also comes with large amounts of sugar. For this reason, dark chocolate is best consumed in moderation.
---