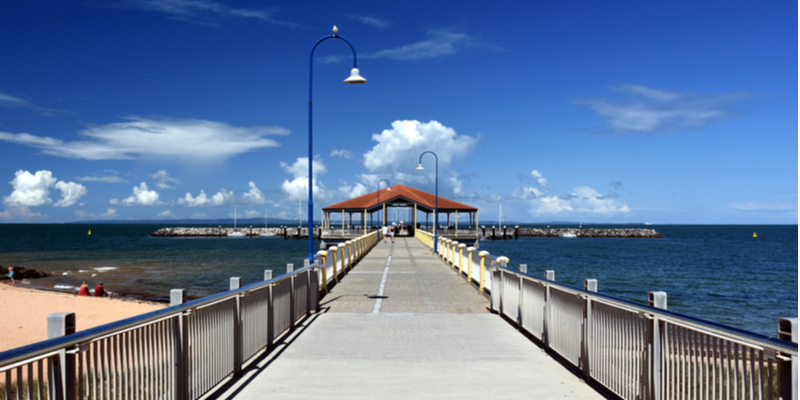 Don't Miss The Moreton Bay Food & Wine Festival
Save this September 7 & 8 for some delicious fun at the Moreton Bay Food & Wine Festival. In this post, we share what's on and how to get the best out of this upcoming event.
Running alongside the free festival precinct, many of the foreshore restaurants and operators will be showcasing special menus and hosting special events and workshops.
This is a free event, but not all attractions and workshops will be free.
Delight in the diverse tastes of Moreton Bay and surrounds, home to exceptional local produce both from the bay and the farms all year round.
Bee Gee Way Dinner
This was a sold-out event in 2018 and it's back again this year, the world-famous Bee Gees Way will once again be transformed into an outdoor restaurant for one-night only during the Moreton Bay Food + Wine Festival. The sole surviving brother, Barry Gibb, has fond memories of Redcliffe and has been closely involved in the development of Bee Gees Way, the Moreton Bay Regional Council's tribute to the Gibb family. Barry Gibb was present for the opening of the second stage of Bee Gees Way in September 2015. 
Matt Sinclair and Alastair McLeod
Check out the USC Seafood Cooking Stage as these two wonderful chefs, along with other local chefs, show us how to make the best of local Moreton Bay produce.
A Wolf in Sheeps' Clothing?
Proud of your dog's flair for the different? Put on their cutest and most creative costumes at the second annual Dog Costume Parade proudly hosted by Grind Coffee Bar, located at the Kindred Property HQ.
On the water
From 5.30 to 830 pm, hop aboard and join Brisbane Whale Watching for a remarkable evening of delicious food, drinks, live music and unrivalled views of the huge fireworks display over Moreton Bay. 
For more info, check out the dedicated site: Moreton Bay Food & Wine Festival 2019.
---