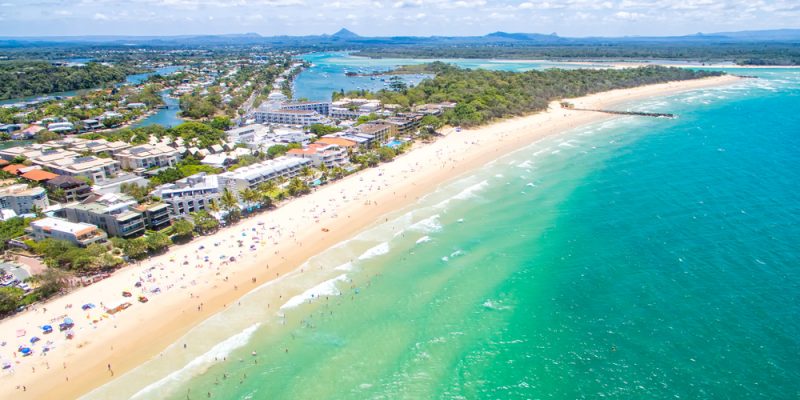 Noosa Food & Wine Festival
We're always on the lookout for events in Queensland and Northern New South Wales that celebrate fresh food and Australian produce, and Noosa Food & Wine does just that. The festival is now only one month away and events are starting to sell out quick.
From the 18th to the 21st of May, thousands of people will descend on Noosa on the Sunshine Coast to celebrate Australian food and wine. With special guest chefs like Adriano Zumbo, Geoff Lindsay, Sat Bains, and Peter Kuruvita, as well as countless food tastings, wine masterclasses, elegant meals, and food experiences, the event is shaping up to be better than ever.
What is it? A food and wine festival celebrating some of the best produce, restaurants, wines, and chefs Australia has to offer. The event is a foodie paradise, set against the backdrop of one of the best Australian beach towns.
Why go? If you love Noosa, food or wine (or all of the above) then you'll love Noosa Food & Wine festival. There's a plethora of things for you to do over the 4-day event.
These include:
Opening night cocktail party
Noosa food trail
An evening of oysters and sparkling wine
Gin cocktail masterclass
Queensland seafood experience
An afternoon with Adriano Zumbo
French saloon on the beach
Visit local Noosa Farmers Market
And even early morning beach yoga

When is it? The festival kicks off on Thursday May 18th and finishes on Sunday, May 21st.
Where can I stay? There are plenty of accommodation options in the Noosa area, from five star resorts like the Noosa RACV Resort, to more affordable Dolphins Beach House hostel. The festival website also runs you through some great options.
How to get there? Noosa is approximately a 1 & ½ hrs drive north of Brisbane and there's plenty of bus and rail services running up and down the South East Coast that will get you to the festival.
How much is it? Ticket prices vary depending on the event, but there are also free events throughout the festival. Be sure to check out the festival program, because you'll need to book ahead for most things.
Want to learn more? Head to the festival website for tickets and to learn more.
---