Predictions of Logistics Efficiency Improvements by 2016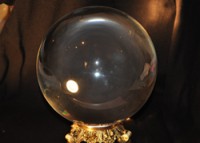 The logistics industry could be set to implement a few new measures to improve efficiency, according to a report by research and advisory firm Gartner.
With businesses expecting near-perfect performance from logistics companies, Gartner went about suggesting some key changes they believe will happen to most logistics companies over the next 4 years.
1. Environmental reporting
By 2016 over 50% of global logistics organisations will have to make substantial law-enforced steps to reduce their environmental impact and improve their sustainable logistics services. Included in this will be compulsory reports that detail their environmental impact and whether or not they're improving or getting worse, with penalties applying to companies that fail to improve or meet certain standards.
2. Chief compliance and risk management officer
On the other hand, Gartner predicts that the promotion of a dedicated risk management officer within logistics companies will not substantially increase. As it stands most logistics companies and supply chain management (SCM) organisations don't have a person in such a position. By 2016, they only expect 10% of logistics organisations to implement such a role.
3. Supply chain execution convergence
Gartner believes that SCM organisations will incorporate something known as supply chain execution convergence, which seeks to simplify their end-to-end logistics processes. This is because without such a system achieving this is much more difficult. They believe 20% of SCM organisations will implement this by 2016.
Do you think these changes – good or bad – will happen? Share your thoughts in the comments below.
---