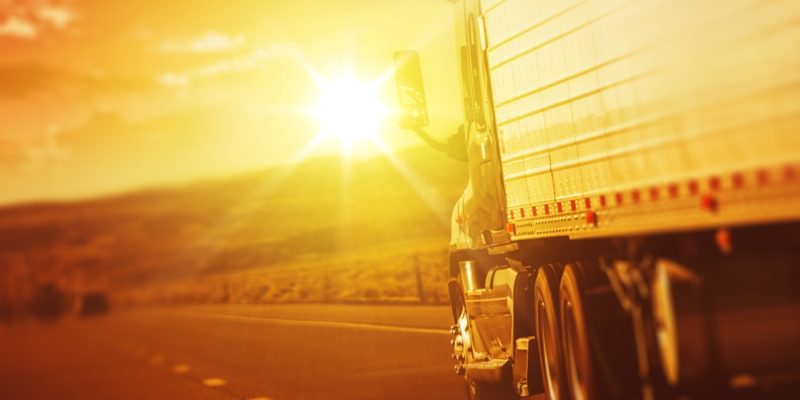 Preparing For Summer with Refrigerated Transport
As summer heats up, keeping fresh or frozen goods in optimum condition can be a challenge. This is where reliable refrigerated transport becomes crucial. 
The best refrigerated transport companies can deliver goods in the same condition they were sent in, regardless of the weather conditions. In this blog, we're sharing four ways that refrigerated transport companies can prepare for summer. 
Heat
The most obvious reason why we need to be prepared for summer is the heat. Extreme and fluctuating temperatures can have a detrimental effect on fresh produce. It can cause the food to deteriorate or spoil earlier than expected. 
It also means that refrigeration equipment has to work harder to maintain temperature control. Truck drivers need to be aware of this and adjust their equipment accordingly. 
Humidity 
Another factor of summer in Brisbane is the increased humidity in the air. This can cause bacteria and mould to grow more quickly. To be prepared for this, refrigerated transport operators need to use reliable temperature and humidity monitoring systems. 
Keeping the humidity constant during the trip will help to preserve the food. 
Time 
Time also plays a big role in refrigerated transport, especially in summer. It impacts the freshness of the food when it reaches its destination. Transport companies need to be aware of how much time has passed, to avoid food spoiling. They need to plan routes to make their journey quick and efficient. 
Storms
In Brisbane, we often experience wet summers, where storms, heavy rains, and potentially floods can occur . This means that transport companies need to be prepared for severe weather and have a plan in place. They need to be aware of forecasts and risks and plan their routes accordingly. They also need to expect road closures and delays and have back-up refrigeration equipment ready. 
Summer presents challenges for refrigerated transport, but with the right preparation, you can ensure that your goods are delivered on time and in prime condition. 

---