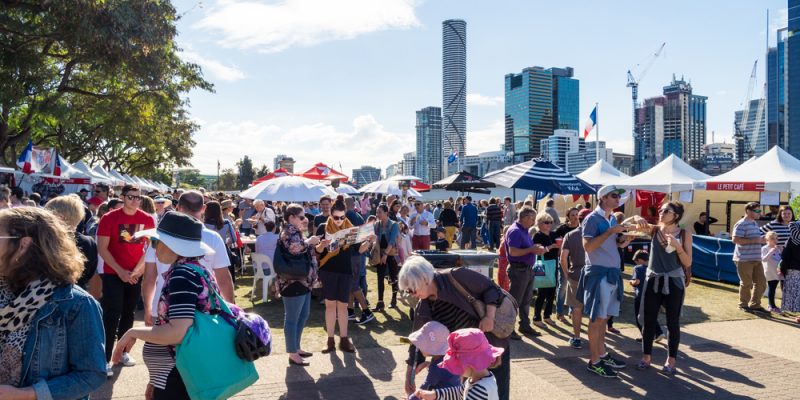 Not-to-miss Queensland Food Events July 2018
Are you a foodie? Be sure to check out the these Queensland food events in July, 2018:
Scenic Rim Winter Harvest Festival – July 7
Will you find yourself in the Scenic Rim next month or want to sample their delights right from the source? This July 7 2018, Bundaberg will hold its annual Scenic Rim Winter Harvest Festival. You can sample signature dishes from the region and of course, meet local producers, suppliers, retailers and international chefs that helped put the region on the foodie map.
Regional Flavours – July 21-22
The perfect food event to round out July, Regional Flavours, presented by The Courier-Mail, is Queensland's premier free food and wine festival held on July 21-22. You get to experience our state's most delicious produce, and as specialists in refrigerated transport logistics and general road freight, we know what an epic undertaking it is to get all that fresh produce in for the event.
Held in South Bank Parklands, Regional Flavours will showcase some of your favourite famous chefs (including the MasterChef Judges to name just a few) – showing off special cooking demos and lessons. You'll also get the rare opportunity to sample our regions' delicious produce.  
There's fun for the whole family, with activities for the kids as well as live music and wine and beer for the adults.
Be sure to check out The Picnic Patch, all set up for a picnic by the water. You can leisurely browse the street stalls and pick whatever tickles your fancy from one of the amazing food carts. There will be all kinds of food you can enjoy, so get your place on a mat or a table, then chill and relax.
The event will host a thriving producer market which will have more than 80 stalls from across the state. Work your way through aromatic wine, rich desserts, crisp fruit and vegetables, flavoursome jams and sauces, creamy nuts and cheeses plus plenty more.
Looking for refrigerated transport in Brisbane? Get in touch with us today.
---