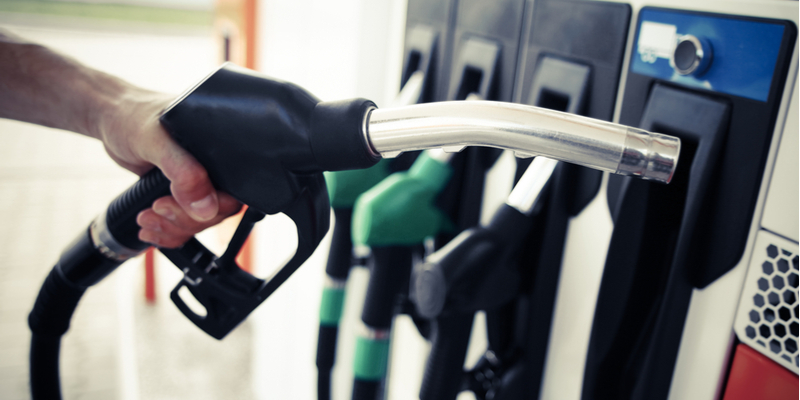 Rising Fuel Costs: The Impact on Transport Logistics
Price fluctuations in the market for fuel have a constantly evolving effect on the logistics industry. In this blog post, we talk about rising fuel costs in Australia and the impacts it can have not only on refrigerated transport Brisbane but the price of goods in general.
Fuel Overview
In April of this year, the average price of fuel per litre for regular unleaded in Brisbane was 154.20 cents and with the way things seem to be shaping up prices are now on the trajectory of being 160 cents and above within this year. The last time we saw fuel prices soar about 160 cents per litre in Brisbane was back in July 2014.
How fuel prices are set and the potential impacts
Rising fuel costs aren't just an issue here in Australia – it's a global issue.  Oil price is influenced by key factors related to politics, the economy, technological development, globalisation and the environment.
Due to the increases in the price of petrol and diesel, this will start to flow through to increased transport costs. The impact of higher fuel prices on goods that are time sensitive or require refrigeration could be in excess flow on to the consumer. So in a nutshell, higher fuel costs cause product inflation, and affect every aspect of production transportation along the way.
What can companies do to combat high fuel costs?
McFreight, a logistics company in Canada says:
"Improve shipment packaging. No matter what product a company ships, now is the time to re-evaluate packaging. Many companies provide consulting services in this specific area and reduce shippers' freight costs through either reductions in use of cardboard, or reductions in cubic space occupied."
Bryan Mattimore, Co-founder and Chief Idea guy at Growth Engine says:
"Use suppliers to help reduce costs. Suppliers can sometimes absorb direct logistics costs, but can also be partners in cost reduction. One idea, for instance, is to create a consortium of buyers (our client and several of their suppliers) to buy needed logistics supplies (i.e. transportation fuel) at a reduced cost that comes with buying in greater quantities"
Lisa Hawthorn, VP of Marketing & Communications at Eye Freight says:
"For companies to reduce logistics costs, automation is key. Regulating, automating and optimising manual processes can reduce staff requirements, centralise production operations to lower-cost areas and create a more proactive approach to ensuring customer satisfaction, all while providing scale and controlling costs. With an automated, cost-effective transportation and logistics system, a company can implement major strategic changes to provide visibility, reduce costs and increase customer service levels.
Shel Horowitz, a green business profitability consultant, copywriter, speaker, and author says:
"Look at the overall area of fuel costs and examine reducing fuel consumption (fuel management) – this can be done by streamlining routes, making vehicles more aerodynamic, changing bad driver habits (like long idles), and considering perhaps more environmentally-friendly fuel remixes or alternatives.
Furthermore, it can be simple fuel-cost awareness. ABC suggests that all Australian drivers should make use of fuel price websites and apps to shop around for the best price and avoid buying at the peak of the cycle. Available fuel websites and apps can indicate a price range where drivers can save anything from 10 cents per litre to 30 cents per litre+."
Inspirage, specialists in both supply management and transport logistics in America says:
"Maintain a flexible infrastructure. If one part of the supply chain goes down, or, in this case, becomes untenable due to rising fuel prices, managers need to make sure they have another route to market. Ensuring the flexibility of the supply chain infrastructure is critical. Being able to employ multiple routes to market serves as an effective risk mitigation strategy,"
Fuel costs and their effects are a permanent part of the logistics industry. As experts in refrigerated transport logistics, whether it is through rail or road modes of travel, we are aware of the overall freight journey, so while of course, fuel costs can impact operations, there are certainly options to reduce the flow-on effect to consumers.
Looking for refrigerated transport in Brisbane? Book with us today.
---