Safety Precautions to Take with Manual Handling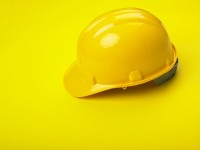 In June, the Victorian government work safety board WorkSafe Victoria launched a year-long campaign that aims to address the frequent issue of musculoskeletal injuries.
One of the chief culprits that cause musculoskeletal injuries is improper manual handling. It's a serious issue, with WorkSafe Victoria reporting that 43 Victorians are seriously hurt by this injury per day.
On an Australian-wide scale, musculoskeletal injuries cost around $1 billion a year. Because of how severe these injuries can be and the substantial cost it is responsible for, it is the exact reason why Victoria is seeking to educate and reduce the number of injuries that occur.
Regardless of what the Queensland and NSW governments (or any other state or territory governments, for that matter) current approach to addressing this nationwide issue is, it's important to remember that the ultimate safety of workers who need to perform manual handling comes from education and the right technology.
In terms of education, sometimes businesses forget to illustrate just what is the correct way to manually handle an object (such as lifting a heavy box). But regardless of whether you think safety guidelines have become a little too extreme, they're still there for a reason. If an object is outlined as requiring two people to lift it, then two people should.
Also take time out to show them how they should handle different objects in terms of lifting and means of moving it (e.g. push or pull). Ensuring everyone has a strong idea of what is expected with proper manual handling should not take that long.
In addition to education, make sure you have the right technology/equipment to deal with those items or objects that simply should not be handled by people. It may seem like common knowledge, but people should not be expected to reach up and grab excessively heavy products. Instead you'll either need something that does the reaching for them (forklift) or a lift that brings them to the same level of the object.
Most importantly, take the time out to revise what is and what isn't proper practise when it comes to manual handling. And don't ever underestimate how severe musculoskeletal injuries can be. In extreme conditions, they can cause a great deal of physical pain for the sufferer for the rest of their lives.
What other safety precautions should be taken when dealing with manual handling? Share your tips with us in the comments below.
* Image source: adamr / FreeDigitalPhotos.net
---