Small Businesses Being Hurt by the Carbon Tax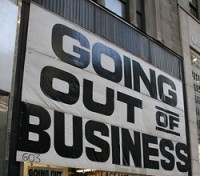 Since its introduction at the beginning of July, there haven't been that many reliable sources noting just how substantial the impact of the carbon tax has been.
For the most part we've been handed a whole lot of spin and glossing over how exactly this tax could hurt businesses. However, a recent News Limited survey conducted among 186 small businesses throughout Australia has given an indication of how much this tax could hurt the small business sector.
The chief findings of this survey were:
50% of the small businesses surveyed noted carbon tax-related price hikes to the cost of power bills and other supplies
Around 66% have noted absorbing the tax and this impacting on profits
Only 33% of these small businesses have passed on this new cost to their customers/clientele
One of the biggest issues facing the small businesses surveyed was the issue of not knowing how to actually pass on the new costs that have come with the carbon tax's introduction. Council executive director Peter Strong of the Council of Small Business Australia criticised the fact the government hasn't actually spent any time advising small businesses on how to pass on costs.
Increasing the costs to customers, reducing what employees are paid, firing employees or closing down different operations are all sacrifices small businesses don't want to make, but according to the survey some of them are considering these options due to a lack of any others.
Another large issue is the competition of big retail stores. It's hard for small businesses to compete against larger companies, but this increase of operation costs could force them to increase their prices, meaning it will be even harder for them to rival bigger companies that can more easily keep costs low.
The result of this has also led small businesses to support the Labor government less and less. Of the 186 businesses surveyed, only 7% of them said they would vote for Labor at the next election.
Regardless of how the government is trying to gloss over the carbon tax, it is undeniable that small businesses are feeling the pinch. And even if the carbon tax is not entirely responsible for these new expenses, it's certainly has contributed. Any new expense is an expense no business needs.
Do you run a small business? Have you noticed any new costs as a result of the carbon tax? Share with us in the comments below.
* Image source: timetrax23
---