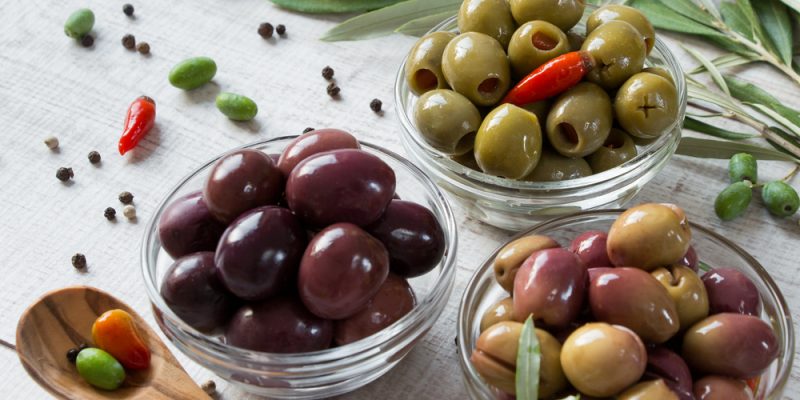 Spotlight on Olives
Olives are a staple of the Mediterranean diet, and are the source of what a lot of Italians claim is the key to good health and a long life.
But olives have more to offer than olive oil, they make a great snack, a cooking ingredient, on their own or stuffed.
The small, oval fruit has a flavour ranging from salty to mild and sweet. It can be harvested at any stage; the immature fruit is green and then it turns red-brown and then black when fully ripened.
Interesting fact
The olive tree is considered a global symbol of peace.
Pure olive oil is actually a fruit juice.
Availability
Olives are a hardy evergreen, and are suited to climates with cold winters and hot, dry summers. The Australian climate is well suited to growing olives, as they are quite drought resilient. Many mature olive trees will also survive frost and crop well even in the very cold areas of Australia
Fresh olives are not widely available to the public in Australia, as raw olives are very bitter and they are usually cured and preserved in salt or brine for consumption. You will find olives readily available in your grocery store, usually brined in the jar or marinated from the deli section.
Healthy snapshot
Recent studies show that olives and olive oil help to lower levels of bad cholesterol and reduce the risk of heart attacks and certain cancers.
Olive oil is rich in monounsaturated fats and contains no cholesterol. Many nutritionists are now recommending olive oil as the healthy substitute for other fats in the diet.
Selection & storage
Green olives are usually bigger and should have firm flesh. Black olives are slightly smaller, and should have a glossy skin. Olives sold at delicatessens tend to be of better quality than those sold in jars.
Once opened, you can store preserved olives in an airtight container in your fridge for 3-5 days. Unopened jars and tins can last for several months.
Foodie musts
Why not try making your own olive tapenade or add olives to your homemade pizza or salads.
If you love baking, try some delicious olive bread. Or warm up this winter with roast pumpkin with pancetta and olives.
---