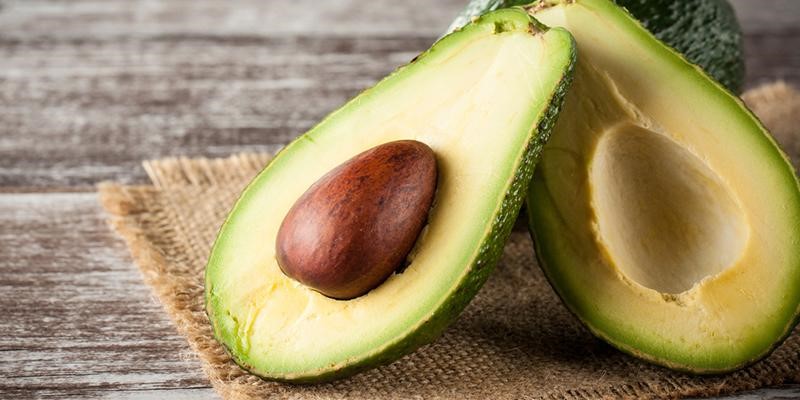 Spotlight on Avocados
Fresh, creamy avocado on a toastie with cheese or a chicken and avocado salad? Are you salivating yet? We know we are. Avocados are a summer favourite, not only for their texture and flavour but their versatility and ability to be used in a variety of recipes. Queensland is one of the largest producing states of avocados in Australia, so in this post, we shine a spotlight on Avocados and how you can make the most of this delicious fruit.
Availability
The high quality and year-round supply of Aussie avocados means they're also highly sought after in international markets.
Healthy Snapshot
Avocados have many health benefits. They are packed with nutrients and are therefore considered as one of the best foods you can eat. Avocados are most beneficial when eaten raw. Here's some of the main health benefits:
Avocados contain more potassium than bananas – potassium helps maintain electrical gradients in a body's cells and serves various important functions. Numerous studies show that having a high potassium intake is linked to reduced blood pressure, known to be a major risk factor for heart attacks, stroke and kidney failure.
Avocados are loaded with Heart-healthy monounsaturated fatty acids – being a high fat food (good fats) the majority of the fat is oleic acid, which has been linked to reduce inflammation and demonstrated beneficial effects on genes links to cancer.
Avocados are loaded with fiber – fibre is known to help with metabolic health, digestion and weight management.
Selection & Storage Tips
Avocados don't ripe on the the tree instead they ripen on soften after they've been harvested. Because of this, although skin color can help in the initial visual selection of avocados it is not always the best indicator for ripeness. Ripeness is ultimately determined by consistency.
Check the outer skin of the avocado for any large indentations as this may be a sign that the fruit has been bruised. Ripe avocados will yield to firm gentle pressure in the palm of your hand. A ripe, ready-to-eat avocado is slightly soft but should have no dark sunken spots or cracks.
If the avocado feels mushy or very soft to the touch it may be very ripe to overripe.
Avocados should not be refrigerated until they are ripe. Once ripe, they can be kept refrigerated for up to a week.
If you have used a portion of a ripe avocado, it is best to store the remainder in the refrigerator. Store in a sealed and reusable glass container or sealed and reusable plastic container. Spritzing the exposed surface(s) with lemon juice will help to prevent browning that can occur when the flesh comes in contact with oxygen in the air.
To speed up the ripening process, place an avocado in a paper bag with a banana.
Ideas to incorporate more avocados into your diet
Avocado can be mashed and spread on toast instead of butter or sliced and added to a sandwich or salad.
Spread avocado on toast in the morning instead of butter
Use avocado instead of mayonnaise in chicken or egg salad, or as a spread on a sandwich
The soft, creamy texture of an avocado and its mild taste make it a perfect first food for babies.
Add avocado to your favourite creamy tofu-based dressing recipe to give it extra richness and a beautiful green colour.
Mix chopped avocados, onions, tomatoes, coriander, lime juice and seasonings for a rich-tasting twist on traditional guacamole.
---