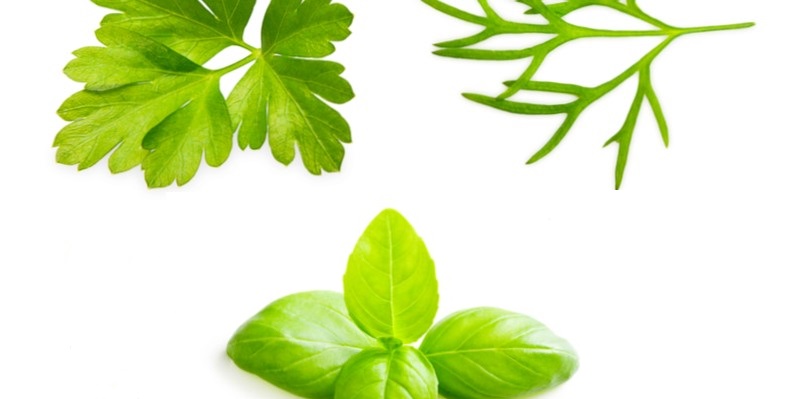 Seasonal Spotlight: Herbs
This Spring, we'll be shining a spotlight on 3 of our most favourite herbs. Because they're in season, it's the best time for them to be enjoyed! While these herbs are delicious, what many may not know is that these herbs actually have a wide range of health benefits, too. Read on to find out what they are!
More commonly known as 'St. John's Wort', Basil belongs to the mint family. This herb is known for its anti-inflammatory and anti-bacterial properties. Studies have shown that basil contains a wide range of essentials which are rich in phenolic (thermosetting resin) and a wide range of other natural products including polyphenols, such as flavonoids and anthocyanins (these can improve digestion, brain function, and blood sugar levels, as well as protect against blood clots, heart disease, and certain cancers).
Parsley is often added to meals to enhance the flavour or presentation of a dish. However, it may also provide a range of health benefits such as helping to protect against cancer, diabetes, and bone weakness. It is important to remember that you can not consume parsley while taking blood thinners. This is due to the blood-clotting effects of its high vitamin K content.
This fragrant herb is originally from the Mediterranean. It's not only tasty in dishes like rosemary chicken and lamb, and it's also a good source of iron, calcium, and Vitamin B-6. It's traditionally used to help alleviate pain, improve concentration, boost your immune, digestion and circulatory system and promote hair growth.
Getting them into your diet
Read these guides for planting these herbs in your own garden. Alternatively, you can buy them at local grocers and garden stores and try some of these recipes:
---