Spring produce guide: November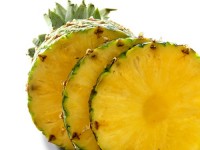 In a few days, the final month of Spring will be here, and with it a wealth of produce – both on the fruit and vegetable front – for us to enjoy.
So as the heat ramps up and we move into the final month before Summer, here are some of the fantastic fruits and vegetables worth checking out in November.
Fruits
Queensland faced an absolute scorcher earlier this week, with Monday being one of the hottest days throughout several regions of Queensland since January. So the fact so many refreshing fruits are now in season is a welcome fact.
Whether you sit down and have a slice of pineapple on its own, make a fruit smoothie or even put together a fruit-inspired cocktail, there are plenty of great options available in November for helping you stay cool and refreshed.
Avocado
Bananas
Berries; particularly blueberries, raspberries, and strawberries
Cherries
Grapefruit
Loquats
Mangoes
Melons
Oranges; particularly Valencia oranges
Papaya
Passionfruit
Pawpaw
Pineapple
Vegetables
Popeye was a lover of spinach, and his promotion of the vegetable helped boost sales of the product over the years. But spinach is a fantastic vegetable in its own right. It may not have as much valuable iron as once thought, but it's certainly good for you. More importantly, if you chuck it on an Eggs Benedict, it really helps complement the dish.
Of course, spinach isn't the only vegetable to thrive in November. So if you're personally not that big of a fan of spinach, you also have the following vegetables to choose from:
Artichokes
Asian greens
Asparagus
Beans; particularly Green beans
Cucumber
Chillies
Lettuce
Onions; particularly Spring and Green onions
Peas
Potatoes
Silverbeet
Spinach
Sweetcorn
Tomatoes
Watercress
Zucchini
Zucchini flowers
* List of in-season produce courtesy of providorsonline.com.au
---