Storing pork for transport: best practices
Australians love pork, which is why the demand for this delicious meat continues to help drive the agricultural industry and even play a large role in Australia's export industry (the recent openness to pork exportation in Australia's free trade deal with Japan helps solidify this fact).
Naturally, such a demand means that pork is constantly transported, stored and prepared throughout the country. And with a love like that, ensuring that pork is stored appropriately during transport becomes an absolute necessity; not just in terms of maintaining quality and freshness, but health standards as well.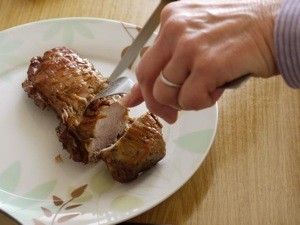 Storage
When storing pork, how it is done depends on the situation. Obviously if you're looking at domestic storage (e.g. at home), then you may not need to freeze the pork. Whether fresh or cooked, most pork can be kept in a fridge (with a temperature at around 4º C) for around four days.
But the most common practice when storing pork in a warehouse or during transport is to freeze it. The length of time in which pork can remain in good quality while frozen depends on the type of pork, as well as whether the pork is fresh/raw or cooked. Keep in mind that the following will be general guidelines for storing pork varieties in a freezer set to around -18º C.
Fresh/raw pork
Roast, chops or ribs: 4 to 6 months
Ground pork, liver or variety meats: 3 to 4 months
Ham (uncured): 4 to 6 months
Ham (cured): 3 to 4 months
Cooked pork
Roast, chops, casseroles: 2 to 3 months
Ground pork; store-cooked convenience meals: 2 to 3 months
Ham (uncured): 3 to 4 months
Ham (cured): 1 to 2 months
Along with maintaining freezing temperatures to stall the process of the pork ageing, it's also important to make sure that you are storing it appropriately. Dividing large pork portions into small, shallow containers can help insulate pork more effectively, leading to quicker cooling and a great ease at maintaining a frozen state.
Of course, make sure that the storage area is clean and that there is no likelihood of the pork becoming contaminated by other stored goods, and vice versa. Adhering to proper health and safety, and disposing of any pork that has exceeded its suggested shelf-life (even while frozen) is paramount.
Do you need to transport any goods but don't have your own refrigerated truck or mobile cold room? Give Cannon Logistics a call on (07) 3217 9211.
---