Summer produce guide: December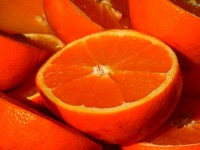 Well folks, it's not much longer until we'll be entering the first month of Summer here in Australia.
With the increased heat and humidity, and celebrations such as Christmas and New Year's not far off, no doubt we'll be looking to enjoy some meals and drinks that help keep us a bit cooler during this time of the year. So without further ado, let's take a look at what fruits and vegetables will be in season for December.
Fruits
Almost all fruits are refreshing, which makes them a perfect combination for summer. As the mercury rises, having a chilled fruit salad or making yourself a mango smoothie or some freshly squeezed fruit juice of your choosing are all great ways to take the edge of summer's oft-intense heat. Then, of course, you use them to make some delicious cocktails or mix them up with some ice cream.
Here are the fruits that really take off during December:
Apricots
Bananas
Berries; particularly blackberries, blueberries, raspberries, red and white currants, and strawberries
Cherries
Grapes
Lychees
Mangoes
Melons
Nectarines
Oranges; particularly Valencia
Papaya
Passionfruit
Pawpaw
Peaches
Pineapple
Vegetables
When it comes to vegetables, it's great that many of them can work both cooked and raw (think certain beans, asparagus, cucumber, and more). For Summer, and particularly events such as Christmas, a fresh salad is no doubt something you may be thinking of putting together.
But if you've got your home all nice and cold with the air conditioning on, then there's no reason why you can't cook up a nice roast or even grill up some food on the BBQ – vegetables included. Regardless of whether you're looking at a fresh cold salad or a hearty warm meal, the following vegetables will all work a treat.
(Note: We know that tomatoes are technically a fruit, but they're very much treated as a vegetable in the culinary world – thus why they're included in this section.)
Asparagus
Beans; particularly green, flat, butter, and snake beans
Capsicum
Celery
Cucumbers
Eggplant
Lettuce
Onions
Peas
Radish
Sweetcorn
Tomatoes
Watercress
Zucchini
* List of in-season produce courtesy of providorsonline.com.au
---