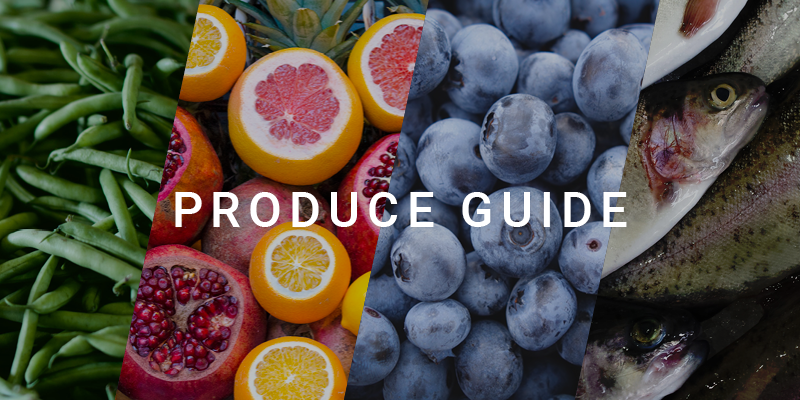 Summer Produce Guide February 2017
Welcome to February! An exciting time of the year with the warm temperatures, clear skies and sunny weather it's summer at it's best! In this post, we share what's best in season and Summer Produce Guide February 2017.
Fruit
Mangosteens and prickly pears make their annual seasonal bow and with their many health benefits they're the perfect fruits to continue your 2017 health kick!
Avocados

Berries (Blackberries, Blueberries, Raspberries, Strawberries)

Figs

Grapes

Limes

Lychees

Mangoesteens

Melons

Nectarines

Oranges, Valencia

Passionfruit

Peaches

Pears, Howell, Williams       

Pineapple

Plums

Prickly Pears

Rambutans
Vegetables
Chilis, Chokos and Squash are newbies back in season this month. As you know Chili Peppers are the perfect veg to add the extra heat to some of your favourite curries and main dishes and don't forget dear Chokos, a frequently overlooked vegetable, they're highly versatile and delicious! Squash, like pumpkin, is great in a soup or even as part of a filling summer salad.
Beans, Green, Flat, Butter, Snake

Capsicum

Celery

Chillies

Choko

Cucumbers

Eggplant

Lettuce

Onions, Salad, Green

Okra

Peas

Radish

Squash

Sweetcorn

Tomatoes

Zucchini
---