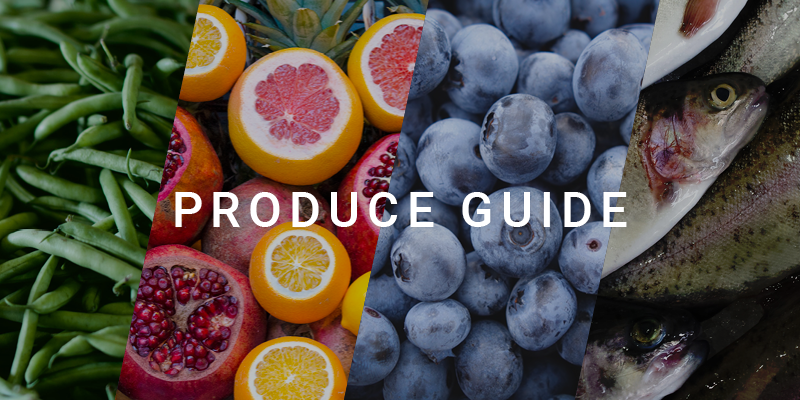 Summer Produce Guide January 2017
2017 is here and it's the perfect time to start anew, what better time to implement a healthier lifestyle? To kick off the new year, we share our Summer Produce Guide January 2017.
Fruit
Along with the assortment of delicious summer fruits such as berries, melons and pineapple, we are are now happy to welcome back Figs and Plums. Think delicious parma ham, fig and goat's cheese salad or refreshing spinach and plum salad, the options are endless to incorporate fruit into summer salads.
Apricots

Avocados

Bananas

Berries (Blackberries, Blueberries, Raspberries, Red and White Currants, Strawberries)

Cherries

Figs

Grapes

Limes

Lychees

Mangoes

Melons

Nectarines

Oranges, Valencia

Passionfruit

Peaches

Pears

Williams

Pineapple

Plums

Rambutans
Vegetables
Potatoes aren't just for winter they make some delicious summer recipes. As we find ourselves smack bang in the middle of summer, some potato favourites like a potato salad is a great addition on a picnic, or roasted potatoes are a great side to go with pretty much anything off a barbeque!
Asparagus

Beans, Green Flat Butter

Capsicum

Celery

Cucumbers

Eggplant

Lettuce

Onions, Salad Green

Okra

Peas

Potatoes

Radish

Sweetcorn Tomatoes

Zucchini
---