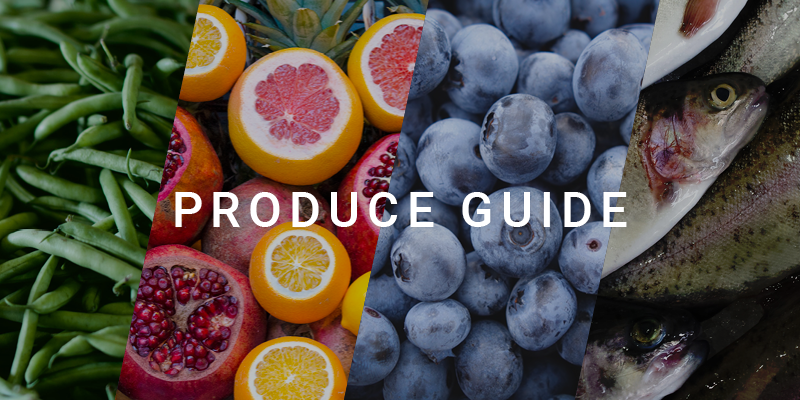 Summer Produce Guide January 2018
2018 is here and summer is at its height! Which means long, hot days…but plenty of delicious fruits and vegetables hitting supermarket shelves all over Australia.
Fruit lovers will be having a great start to the year, with an abundance of fruits in season, from apricots, pineapples, raspberries, rockmelon, cherries, mangoes, peaches, and more on offer.
To make the most of your fresh produce in summer, make sure you store it correctly. Which means a little planning ahead and understanding of what needs to be stored where. For a great overview of keeping your fruit and veggies fresh in summer, check out our fresh produce tips.
Without further ado, here's a rundown of the produce in season this January:
Fruit
Apricots
Bananas
Blackberries
Blueberries
Carambola/starfruit
Cherries
Grapes
Honeydew melons
Lemons
Limes
Lychees
Mangoes
Mangosteens
Nectarines
Peaches
Passionfruit
Pineapples
Plums
Rockmelon/cantaloupe
Rambutan
Raspberries
Strawberries
Valencia oranges
Watermelon
William Bartlett pears
Vegetables
Asparagus
Green beans
Capsicums
Celery
Cucumber
Eggplants
Hass avocados
Lettuce
Peas
Potatoes
Radish
Snow peas
Spring onions/green shallots
Sugar snap peas
Sweet corn
Zucchini
If you're looking for Refrigerated Transport in Brisbane, please click here.
---