The best Super Bowl Car Commercial
There were a number of car commercials that aired during the Super Bowl, and with a cost of $4.5 million per 30-second spot, many motor companies pulled out all the stops.
Whether it was humour, emotional conflict or appealing to the free spirits who love to travel, these following ads certainly made an impression. Unfortunately, there is an issue with embedding these videos, so we've included external links to each so you can view them directly on YouTube.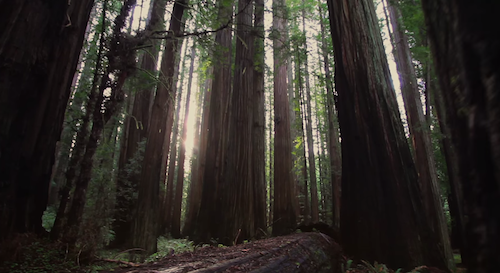 Kia Sorento
What do you get when you put former James Bond actor Pierce Brosnan in an ad for Kia's latest model of the Sorento? Well, you get something that's a little meta (an ad about making an ad), funny and effective. Seeing Brosnan play a parody of himself is great in itself, but also seeing Kia poke fun at its own car while also promoting its wealth of features is a clever approach. Sometimes a little humour goes a long way.
https://www.youtube.com/watch?v=CrjbGqrAyRk
Nissan
After almost two decades of not showing an ad during the Super Bowl, Nissan returned with a vengeance, delivering a 90-second narrative of a son and his father. The ad itself polarised viewers, as it focused on the dad's career as a professional race car driver, causing him to be absent for much of his son's childhood.
The ad's use of "Cats in the Cradle" also offended some, given the ad includes a scene of a car crash – Harry Chapin, who wrote and performed the song, lost his life in a car crash. However, for its detractors, many found the ad to be poignant and heartfelt, and the use of "Cats in the Cradle" appropriate given the themes of the ad and the father eventually being there for his son, an ending which defies the overall themes of Chapin's famed song.
https://www.youtube.com/watch?v=Bd1qCi5nSKw
Jeep Renegade
Jeep took a 90-second spot for its ad, and we have to say that they made great use of every single second. Playing to the fame American folk song "This Land is Your Land", Jeep utilised the song for much more than just the US. While it starts off with gorgeous scenes of the American countryside, the ad goes global, even including a brief scene of Australia. It run homes a beautiful message that we are blessed to have the lands that surround us, that we must take care of them, and that we are all connected by this global gift and responsibility.
https://www.youtube.com/watch?v=j7LbPdzYrrE
Toyota Camry
The theme of fathers was pretty big with Super Bowl commercials this year, and Toyota Camry's was powerful. We'd dare any father not to tear up during this ad, which includes a father describing just what it means to be a dad. As it goes through the years of him caring for his daughter, it ends on a profoundly emotional note that shows his daughter to be just as brave and bold as he is. The proud tears at the end are an endearing and powerful touch.
https://www.youtube.com/watch?v=1AB8zA7YOtw
---