The Carbon Tax Repeal: what's next?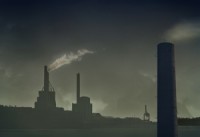 After a couple of publicised delays, the Coalition were finally successful in their bid to repeal the Carbon Tax late last week.
But with the Carbon Tax gone, how much will this actually save Australians? Several times, Prime Minister Tony Abbott has stated that the Carbon Tax was a $550-a-year hit on household budgets. However, this statement is, like many statements in the political realm, taking a few liberties with the truth.
The $550 price average was indicative of an estimated cost presented to the Gillard government back in 2012. It was a probable cost that household budgets could face, not a definitive, proven number. This estimate was the result of not only the increase in household bills, but the potential price increases businesses could pass on to consumers to handle the additional expenses the Carbon Tax would present to their operations.
This $550 estimate ultimately represented the higher end of household budget increases. While various businesses (grocery chains, transport services, etc.) could increase costs of products and/or services, the director of campaigns for consumer advocates Choice, Matt Levey, noted that these increases never reached the heights that the Treasury model from 2012 predicted. Of any of the weekly increases to prices, the Carbon Tax likely accounted for 10c or less of that weekly increase.
Overall, Levey still believes the repeal of the Carbon Tax will see savings to household budgets, only the average will be closer to $200 a year. Increases in the price of other goods and services have been related to factors that mostly do not pertain to the Carbon Tax.
Woolworths went on record to say the company will not be dropping grocery prices, having absorbed the cost of the Carbon Tax when it came into effect. Airlines Virgin and Qantas also stated that fare prices will not reduce. For the most part, the only businesses obligated to pass on savings to consumers are energy companies.
While not much discussion has come into play regarding possible climate change strategies in lieu of the Carbon Tax, if the government does decide on alternative it could ultimately bring in different costs for Australians to front. However, the likelihood of an alternative being introduced is very slim for the time being.
---