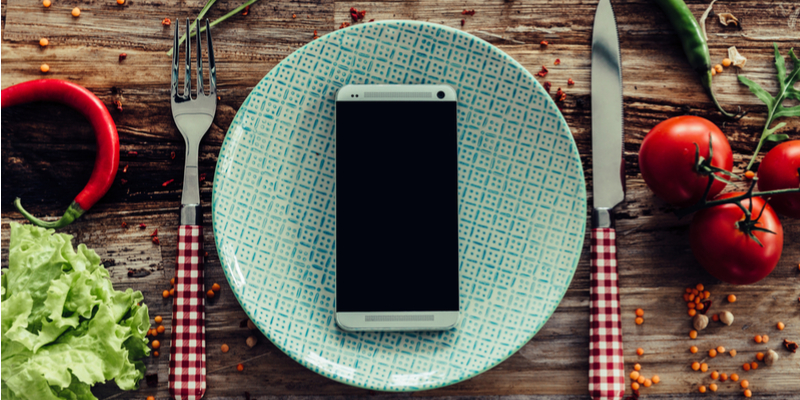 The Impact of Food Delivery Apps on the Food Industry
Food delivery apps and platforms are booming in Australia, allowing customers to order from a wide selection of restaurants with a simple tap on their phone or computer. In this post, we talk about how these new online platforms are changing the food industry landscape.
Convenience
Ever got home from work too tired to cook and just had a piece of toast instead? Those days are gone.
These food delivery platforms are opening up a whole new market for restaurants and customers alike. When you think of traditional delivery, you might think of pizza or take-out Chinese, these new platforms let even your favourite coffee shop down the street deliver a sandwich to you!
Quality
Take-out used to be associated with unhealthy, fast food. The growth of these new delivery platforms  is thanks to the fact the consumers can eat at home with the same quality food they would enjoy at a fine-dining restaurant.
Choices
UberEats, Deliveroo, Foodora…and these are just a few of the many delivery apps out there. Then you've got cuisine choices, like Japanese, Fish & Chips, Burgers etc. The choices available via delivery apps are endless.
Impact on Food Service
Not every restaurant or cafe around the world needs to jump into offering delivery immediately, but sooner or later every restaurant will have to confront the impact delivery is having in their industry.
Restaurants will have to start rethinking traditional ways of doing business, not only because of the rise of delivery apps, but also because of changing consumer habits, which are making way for newer, more convenient dining options such meal kits, food trucks, and fast-casual restaurants.
More people are moving into cities and there's an increase in demand for single serve meals, so restaurants are being forced to change their location strategy and their footprint. The fast-casual boom has changed the restaurant real estate game. On top of that, fast-casual chains have cornered the market on healthy (or at least seemingly healthy) meals — often at a fraction of the cost and time of dinner at a sit-down restaurant.
Delivery might not crush foodservice restaurants but it can cost them
When done right, delivery can help restaurant operators cultivate customer loyalty, enhance profitability, and expand into new market segments. Overall, customer-facing technology is poised to deliver a distinguishing, competitive edge – for a price. Some chains, facing poor traffic numbers, are hoping delivery will help garner them new or lapsed customers. For those in the foodservice industry that don't offer delivery, they are certainly missing out on a multitude of opportunities.
If you're looking for Refrigerated Transport in Brisbane, please click here.
---