The State of the Mining Industry in Queensland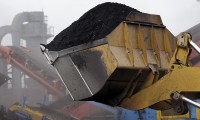 Australia has an incredibly healthy mining industry, with our minerals being demanded worldwide.
As a logistics company proudly based in Queensland and providing our services throughout the state, we wanted take a look at the state of the mining industry here. Of course it's no surprise that mining plays a very large part in Queensland's economy.
QLD mining
When it comes to the world stage, Queensland is one of the largest producers of minerals such as lead and zincard silver. Along with this, Queensland also can claim it is the nation's largest producer of copper, lead, silver and zinc.
In terms of where future growth is expected, coal mines should maintain their frequent operations. Over the past 20 years – and in particular over the past few years – coal seam gas (CSG) has jumped exponentially as a perceived energy alternative for now and the future.
Regardless of the debate surrounding it, CSG is expanding the mining industry. Finally, more and more sedimentary basins are being explored to see if they contain petroleum which could lead to more mining within the state. The simple truth is the mining industry is only set to expand more and more in Queensland.
Increase in worker equipment demands
As the mining industry flourishes, it also means the demand for jobs and equipment will naturally grow. In its current state, the job demand is already massive. More than that, mine work also tends to pay very well compared to other industries. This is usually due to the profitability of mining, the tough work conditions and the dangers associated with such an industry.
Mines offer great opportunities for contract workers, people willing to do FIFO (Fly In Fly Out) work, heavy vehicle operators, caterers who feed the miners and companies that set up temporary dwellings. Logistic companies are also employed to help move goods and equipment to and from the mining areas.
Cannon Logistics provides its services to many regional areas throughout Queensland where mines currently run and we specialise in refrigerated and general food freight.
If you're looking for a logistics company to help move large quantities of food goods to a mining town, Cannon Logistics can help. To find out more, call us on (07) 3217 9211 or contact us online.
* Image source: dan / FreeDigitalPhotos.net
---