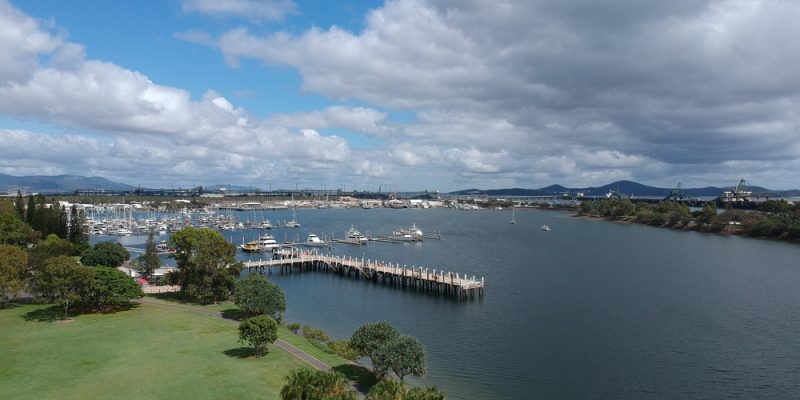 The Top 6 Restaurants To Visit In Gladstone
In this post, we feature 6 of the best restaurants serving some unbeatable food and drinks in Gladstone.
Planning on visiting the Gladstone region? Or making a pit stop along your way up the east coast of Queensland? You'll undoubtedly need to recharge and refuel (not just your car or truck!), so why not stop in at one of these standout restaurants and eateries. 
While not in Gladstone exactly, this close-by establishment is worth the detour. Located along Tavern Road in the town of Agnes Water, it boasts of a huge selection of drinks, including their self-proclaimed best beer selection in town, and the latest entertainment facilities. If you want to have a bite or two, scrumptious pub food is served here, like buffalo chicken wings, beer-battered fish and steaks. You can take your family with you as kids meals are also served here, like kids pizza, kids steak, as well as chicken nuggets and chips.
If you're looking for a place that's more laid-back, Savour the Flavour Café might just be the one. It's a great place to have breakfast or brunch on the weekend. Nestled in the Tondoon Botanic Gardens, it has a terrace where you can enjoy a relaxing view of the lake and lush greenery. The food and drinks served here include pancakes, burgers, light meals, like fish and chips; salads, brownies, coffee, tea and milkshakes.
Whether it's a romantic dinner or a fun night out, the Gladstone Yacht Club Restaurant has everything you need to make your night truly special.
It's situated at the bottom end of Goondoon Street and south of Gladstone Marina. You can view the beautiful water and sunset while enjoying the sea breeze and the delightful fare from The Captain's Deck and New Veranda. The menu includes entrees, like oysters kilpatrick; salads, like Greek salad; filet mignon; pan fried Atlantic salmon and prawns; chicken parmigiana; pork ribs; and kids meals. There's also a beer garden downstairs, gaming machine facilities and function facilities.
For those who love hanging out at the beach, you can't go past The Tree Restaurant.
You can find The Tree Restaurant at the 1770 Beach Hotel on the beachfront. With a dining area open to the beach's golden sand and the captivating  turquoise ocean, there's no other place in the Gladstone region that offers closer beachside dining. It offers a pub-style menu that includes its famous baked Spanish eggs and classic beachside restaurant fare, like fresh seafood dishes and light snacks. 
Encore offers a complete dining experience for the whole family, no matter how big.
Located at the Yaralla Sports Club, this restaurant offers an "international banquet" that serves breakfast, lunch and dinner daily. The menu changes every day, but there's always Asian, Indian and Mexican cuisines as well as good old-fashioned comfort food.
If you want to relax, catch up with your friends or take your family out for some quality time together, there's no better place to do it than Café Spinnaker Park.
The café is located in the beautiful park, looking out across Gladstone Harbour. You can have a seat at one of the shaded tables and have some coffee, tea, breakfast or lunch. Dogs are welcome here as long as they're kept on a leash. After you've had your fill, you can just sit back and relax or take a stroll around the beautiful park. 
Looking for refrigerated transport or general road freight around Gladstone? Get in touch with us today.
---