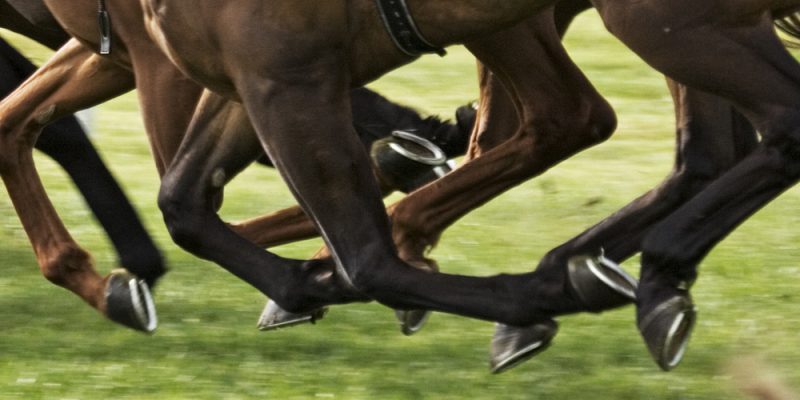 Top 5 Ways to Celebrate Melbourne Cup Day in Brisbane
Melbourne Cup Day is coming up and celebrations are already in the works all over the city.
Every year the nation stops for Australasia's biggest horse race. It's the perfect excuse to don your best dress or suit, put on a fascinator, and take a punt.
There are plenty of options for celebrating in Brisbane, from the casual to the lavish. We've narrowed down the top 5 options, which should include something for everyone.
Where will you be celebrating this year?
Top 5 options:
Madame Hedges Cocktail Party & Gala Luncheon, Cloudland
Cloudland is pulling out all the stops, with not one but two Melbourne Cup festivities.
There will be a cocktail party with live entertainment, canapes, roaming performers, fashions on the field, and live coverage of the race in the main room. Then, for those who want something a bit more formal, they are offering the Rainbow Room Gala sit-down Luncheon, with a three-course meal.
Price: Madame Hedges Cocktail Party, tickets $99pp, Rainbow Room Gala Luncheon, Tickets are $195pp, or $2,220 for a table of 12. Find more info here.
Canadian Club Melbourne Cup Race Day, Eagle Farm Racecourse
For those who want to really feel like they're there, the celebrations at Eagle Farm Racecourse are the best choice. There will be food trucks, pop-up bars, live music, and live coverage of the race throughout the venue. Plus, there will be live racing on the track.
Price: Starting from $75pp, Head here for more details.
Gambaro Hotel, Paddington
Presenters from Hit105 Stav, Abby and Matt will be on the mic at the Gambaro Hotel. The celebrations include a three-course gourmet lunch with a three-hour beverage package and glass of bubbles on arrival, plus sweeps, raffles, and fashion.
Price: $139pp. For more information, head here.
Melbourne Cup 2017, The Fox
The Fox are hosting three parties for Melbourne Cup, so there's no missing out. You have the option of a lunch and 3-drink deal in the Long Room with The Stables Package, or a 3-course lunch and bubbles package at the Side Bar. For those who want to go all out, the The Nursery Package offers a rooftop 3-hour food and beverage package at the Mane Stage. They will have everything, from sweepstakes, on site TAB, live DJs, and views of Brisbane city, of course with live screening of the race.
Price: The Mane Stage package comes in at $144pp, The Nursery at $77pp, and The Stables at $46pp. Find out more here.
Melbourne Cup Cocktail Party & Sit Down Extravagance, Moda
If you're looking for something more extravagant, Moda will be hosting a lavish cocktail and sit down Spanish inspired meal. For those who don't want to sit down, they are also hosting a cocktail party with canapes and a 4-hour drinks package. Of course, there will also be live coverage of the race, plus best dressed prizes, sweeps, and music.
Price: Starting at $149 per person or $139 per person for groups of 10 or more. For more information, head here.
If you're looking for Refrigerated Transport in Brisbane, please click here.
---